Movie street style: ep.1, Quentin Tarantino
The best street style from Quentin Tarantino's movies
Quentin Tarantino does not need any introduction: the success of all his films speaks for itself. In his cinema, style and costume design are fundamental. His characters are identified by their smart script as well as by their unforgettable looks.
Just think of the suits in Reservoir Dogs (instead of what everyone think, they're not actual suits, but two pieces bought at the mall) and of the yellow tracksuit styled by Uma Thurman in Kill Bill, as well of the kimono worn by her rival O-Ren Ishii (Lucy Liu) and the nurse costume of Elle Driver (Daryl Hannah). Then think of the silver driver-jacket styled by Kurt Russell in Death Proof (lately, Nicolas Winding-Refn payed homage to it with another iconic silver jacket, the one that Ryan Gosling wears in Drive).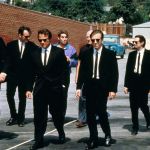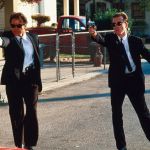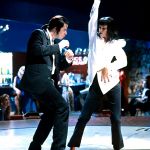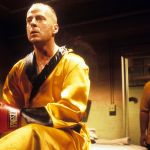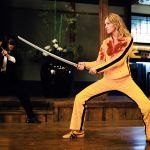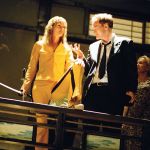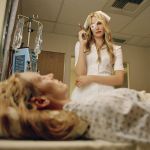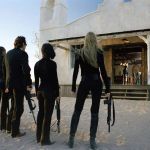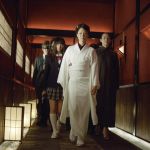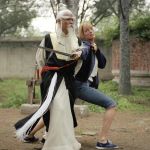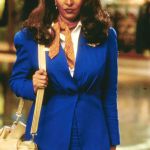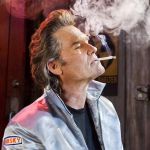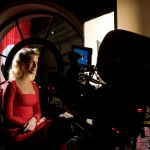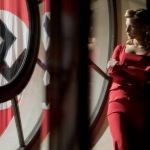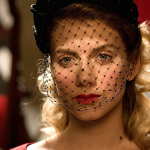 In the same way, some costume designs from his "historic" films captured the pop(ular) culture. From Django Unchained to Once Upon a Time in... Hollywood, Tarantino directed some costume films, inspired by his love for western movies (especially the Italian "spaghetti western"). The outfit worn by Diane Kruger in Inglorious Basterds is made of timeless beauty.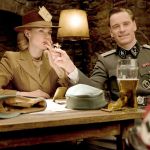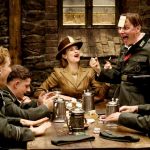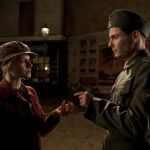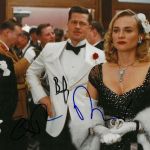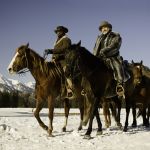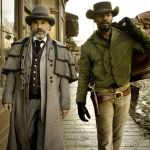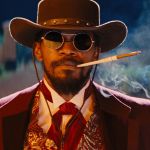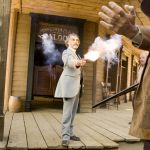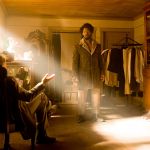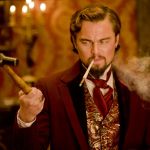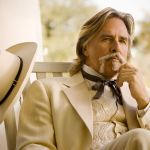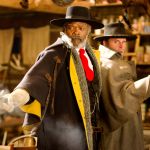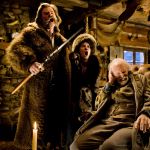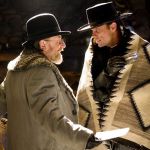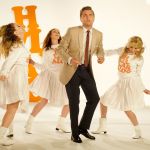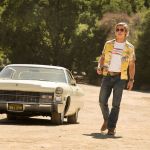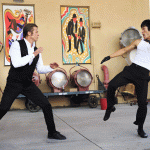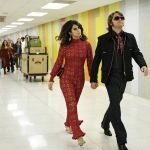 Tarantino never hid his passion for elegance: that's why he never misses a chance to dress his characters in a more or less traditional way, with tailoring clothes (whether they're for men or for women). Beside the uniform of Reservoir Dogs, one can't forget about Uma Thurman's outfit in Pulp Fiction and Daryl Hannah's black tailored suit at the end of Kill Bill: Volume 2.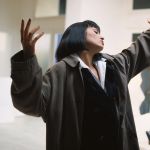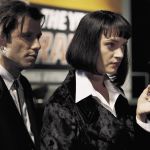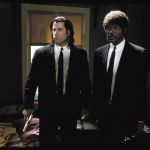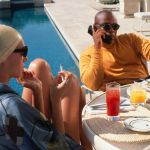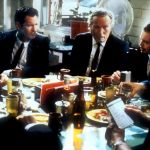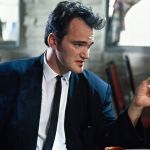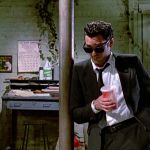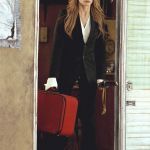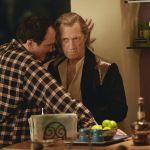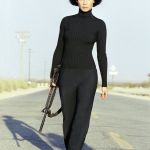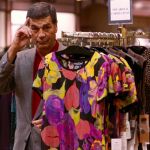 Last but not least, a great protagonist needs a speech for itself: it's the streetwear, that enters his films with a little bit of arrogance and turns itself into a real celebration of the early 2000s. From the girls of Death Proof to the off duty style by Uma Thurman in Kill Bill, the uncut gem of this collection is - no doubt - the casual outfits rocked by Samuel L. Jackson and Robert De Niro in Jackie Brown.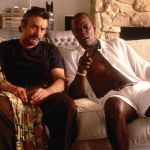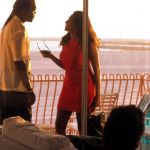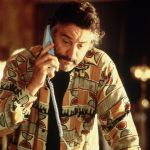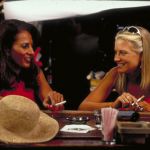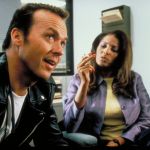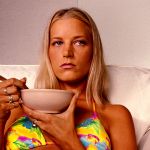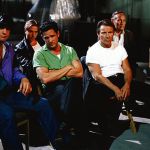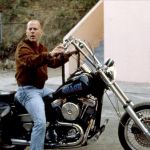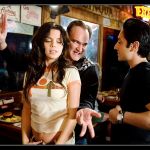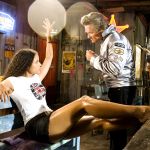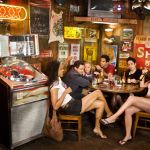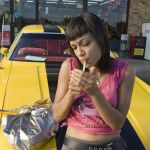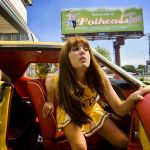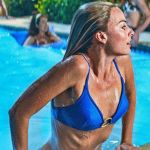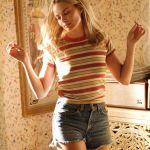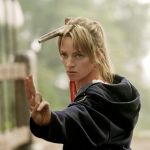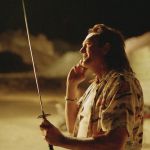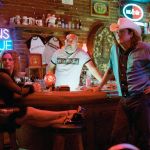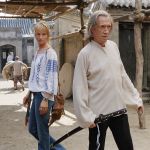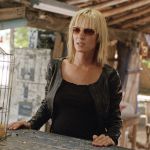 Once you've come to terms with his passion for sunglasses and shoes (and feet in general), here's some examples of the best streetwear brands seen in Tarantino's cult movies.
Ray Ban

Almost all of Tarantino's characters wear Ray Bans: from the Reservoir Dogs to Sharon Tate (Margot Robbie) di Once Upon a Time in... Hollywood, going through Kurt Russell in Death Proof, Tarantino seems to know no sunglasses except for Ray Bans. That's cool, actually.
Asics
The yellow Asics worn by Uma Thurman while she kills each one of the Crazy 88's have already made history. Her love for Onitsuka Tiger is clear from the first scene, when she chooses a white pair of the same shoes.
Nike
How could Nike be missing? Thin of the windbreaker jacket of Nice Guy Eddie, basically the only member of the Reservoir Dogs who doesn't wear a black suit.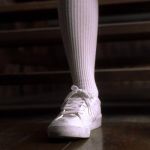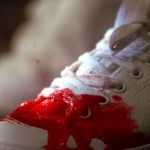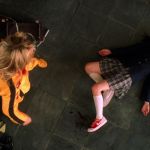 A few years later, Nike comes back at crazy Gogo's feet in Kill Bill: Volume 1. The contrast between the white canvas and the blood on it is simply wonderful.
Puma
In Kill Bill: Volume 1 there's room for other sneakers: this time by Puma styled by the daughter of Vernita Green (Vivica A. Fox). Fans are still dreaming that she could be the leading role in the long-waited Volume 3 of the saga (though it's never been confirmed).
Converse
Converse are central in two memorable scenes: they're worn by Bruce Willis in Pulp Fiction and you can actually see them fly (along with glasses and legs) in Death Proof.
Kangol
In Jackie Brown, that could easily be the less-estimated cult by Tarantino, all the characters wear a hat by Kangol - even the director (as you can see in the backstage photos).
Champion
Speaking of vintage, Brad Pitt in Once Upon a Time in... Hollywood goes back to the Sixties and wears a Champion tee that is already making you jealous.
Baracuta
Speaking of legendary brands in the history of fashion, Leonardo Di Caprio in Once Upon a Time in... Hollywood styles with pride a G9 Harrington jacket by Baracuta.
Wrangler
While Brad Pitt goes for a classic denim-jacket by Wrangler.
Moschino
Luxury is not missing, as well. Elle (Daryl Hannah) is the perfect match with the trench that broke the internet before it was even a thing: the coat came straight from the runway of the FW01 by Moschino.
Chanel
Finally, here comes Chanel. In particular, we're talking about the gold flats that Uma Thurman take off to dance with John Travolta in Pulp Fiction and Margot Robbie's shoulder bag when she hits the road in Once Upon a Time in... Hollywood (unluckily, you can't see it in the film, but only in the paparazzi pictures).
Gucci
Another great obsession of Tarantino: luxury watches. See the one by Gucci owned by Mr Wolfe (Harvey Keitel) in Pulp Fiction.
Rolex
And the Rolex replica worn by Uma Thurman in Kill Bill: Volume 2.
Nokia
Finally, an honorable mention to the Father of all portables, the most resistant device ever made by all the men kind and central in many shots from Death Proof.