Four ways contemporary Jamaican culture has internationally evolved
Jamaican culture beyond Bob Marley, Usain Bolt and Grace Jones
Quite often when an international person thinks of the Island of Jamaica, the top things that often come to mind are either marijuana, Bob Marley, Usain Bolt and of course beaches. Yet, while these things and people may be considered fundamentals parts of Jamaican culture, they are not the only things which define it. Within the past few decades contemporary Jamaican culture has manifested and established itself throughout international industries in much more extensive ways than its most famous peak points.
Be it through music, fashion, dance, sports, language or other forms of culture. Here's a breakdown of five ways in which contemporary Jamaican culture has been flourishing internationally within the last decade.


Fashion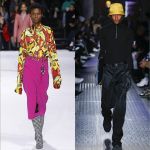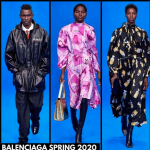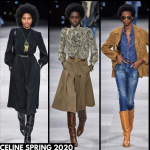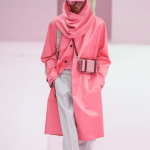 Jamaica and the fashion industry has always had indirect lineages throughout. With names like Naomi Campbell being half Jamaican and the famous Grace Jones being on of the most important fashion icons of the '80s. Today, however, Jamaica's influence on the fashion industry is pretty important and is quite straightforward.
Not only for influencers and designers like Tamu McPherson and Grace Wales Bonner who play major parts in the industry but also for a specific Jamaican modelling industry called Saint International that has been fuelling the international industry with models from the Caribbean. The most prominent name from the agency at the moment is Tami Williams, who is a supermodel that stands with the likes of the Hadid sisters, but a part from her, the agency, founded by Deiwght Peters has been supplying a great number of models and model exclusives like Naki Depass, Barba-Lee Grant, Jonny B and others to walk in shows such as Balenciaga, Celine, Gucci, Louis Vuitton, Marni, Valentino, Versace and many others. Jamaican culture has also influenced a great number of brands and fashion houses including Supreme who earlier this year joined forces with Jamaican artist Buju Banton on a t-shirt collection.
Music
Reggae music is of course one of the major parts of Jamaican culture, but although it was revolutionised by names like Bob Marley & Peter Tosh, it's history did not end there. It's legacy has been continued by contemporary artists such as Bob Marley's youngest son Damian Marley, Chronixx, Protoje, Sean Paul, Sevana and many others. However the most current star of the moment is a 19 year old musician named Koffee.
After being endorsed by sprinter Usain Bolt on his instagram , the teenage star has reached stardom after being signed by Sony Music and not long after appearing on BBC Radio's list for top new artists to watch with her hit singles Rapture (2019) — number one on the billboard Reggae charts — & Toast (2018). Her songs have gone from being played in TV series such as Euphoria, to being on the list of top summer songs by former USA First Couple Barack & Michelle Obama, to having it rumoured that she is one of the current writers on Rihanna's upcoming album.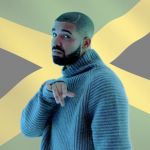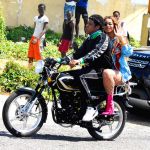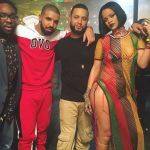 Dance
Dancehall is a genre of movement that has gained much international popularity within the past two decades. Born in Jamaica, the genre of music, which is a much faster, more sexual version of reggae-inspired its own type of vibrant and often sexually suggestive dance which has spread all across the world. This has caught on in places like London, Tokyo, New York and even Italy.
Italy's biggest dancehall community resides in Bergamo with an annual festival celebrating the dance movement each summer. International dancehall artists include names like Spice, Vybz Kartel and Popcaan who are are a few names headlining the dancehall industry.


Language
One of the most renown things about Jamaican culture has always been a distinct language. Although the country's official language is the British English, the dialect called Patois, which is a creole mixed with West African and English influences is what most foreigners are fascinated with.
It's been used in the music of artist such as Drake, Rihanna, Beyonce, Nicki Minaj and many people may know it for that section of Shaggy's Mr. Boombastic song that they don't quite understand. Today the language has not only influenced music but has become a part of urban British language with most of London's youth using it for different slangs.