Mandali Retreat Center
A welcoming and peaceful place to experience yoga, meditation and silence
Close your eyes. Imagine not hearing anything other than the chirping of birds and the bells of a church in the distance. Let go of every worry, every distraction and concentrate only on the beating of your heart, on the breath. A little taste of peace. If you want to prolong this moment, seek a dimension of deep serenity and tune in with the slow rhythms of nature, in Quarna Sopra (VB), there is a place for you. Here, a few kilometers from Milan, on a hill overlooking the lake of Orta rises the Mandali Retreat Center.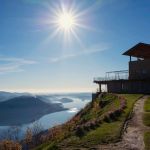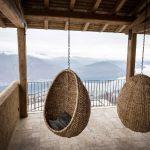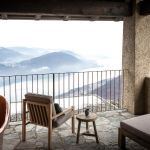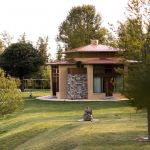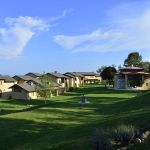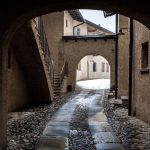 It is a place of spirituality inspired by oriental disciplines within which there is the possibility of practicing yoga, meditation and personal growth paths, without sacrificing the comfort of sauna, swimming pool or excellent vegetarian cuisine. Opened in March 2017 on the ashes of the old Belvedere hotel, this structure was born from the will of Wouter Tavecchio and Wildrik Timmerman, friends and entrepreneurs in the organization of music festivals, looking for the right location where to create a center that would offer people the opportunity to experience inner peace, well-being and transformation in a safe and supportive environment.
This dream, thanks also to the contribution of the architects Gian Carlo and Matteo Primatesta, of the interior designer Reineke Antvelink and of the Feng Shui specialist Simon Brown, has become a beautiful refuge surrounded by a quiet, almost mystical atmosphere, immersed in a spectacular panorama natural. It is a complex, inspired by the Italian villages of the Middle Ages, divided into three blocks. The first is dedicated to the receptive part, with a capacity between fifty and sixty people and includes dormitory-style shared rooms, premium rooms and small apartments on two levels; while the second to the activities of meditation and the temple. Finally, the third is for the restaurant and the wellness area (SPA with indoor and outdoor pools).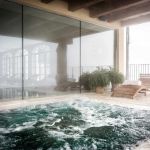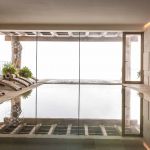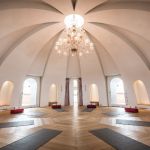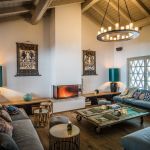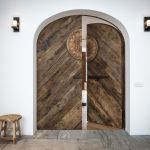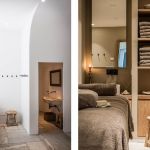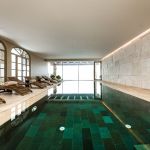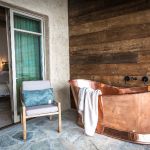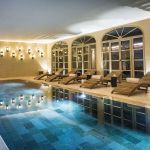 Everything, including design, has been realized in the name of harmony, eco-friendly and sustainability: for the construction of the structure were used local materials, recycled or environmentally friendly, the heating system is based on shavings natural wood instead of fossil fuels and the kitchen and swimming pool are generated by solar energy. In addition the restaurant offers delicious vegetarian dishes featuring local and organic ingredients. The Mandali Retreat Center is a spiritual space where every detail has been designed to enhance and contribute to providing deep personal experiences that help the inner discovery of all those who decide to stay there from all over the world.