Are memes the future of film promotion?
Like Minions 2 and Bird Box, Barbie is a social phenomenon
If you've opened up Instagram or Twitter these days, you will surely have come across one of the newest memes triggered by the release of the posters for Greta Gerwig's next film, Barbie. Blue background, fuchsia glitter graphics, and logo; thanks to the easy reproduction of the image and the recognisable tagline «This Barbie is...» the whole world seems to have fallen victim to the Barbie parody, an inside joke of the web that, like all successful memes, has gone viral. It seems a lucky case, but it could be one of the many strategic marketing ploys the film industry has been employing in recent years.
The animated film Minions 2 - How Gru Becomes a Bad Guy, the fifth film in the Despicable Me series that began in 2011, has had very good box office: much of this was driven by a meme, which became a viral trend on TikTok, whereby groups of teenagers went to see the film dressed in suits, calling themselves "Gentleminions." It all started when young Australian Bill Hirst posted a video on TikTok in which he and his friends went to the cinema dressed in suits. The clip, which featured a song from the film's soundtrack in the background particularly suited to the short video format, is a typical example of the nonsense comedy that is becoming increasingly popular on the Chinese platform. The video went viral in no time and, as often happens on TikTok, was imitated thousands of times worldwide within a few days. Minions 2, in this way, received a lot of free promotion: on TikTok the hashtag #minions has over 19.5 billion views, and Universal, which produced the film, thanked on Twitter those who chose to join the trend: «To everyone who dressed up to go see the film, we see you and we love you.» Minions 2 is a children's film, or at best a family film, but viewership between the ages of 13 and 17, almost certainly only thanks to this meme, has been unusually high, even doubling that of the previous films in the series.
Similarly, but in the opposite direction, a series of memes helped magnify the failure of Morbius, an action film in which Jared Leto plays one of Spider-Man's antagonists. Originally released in spring 2022, the film was re-released in the US to try to ride the meme trend that discredited it, and grossed just over $160 million in all, compared to the $70 million to make it. Among other things, the plot, Leto's performance (considered exaggerated) and the film's somewhat cringeworthy special effects were targeted. Soon, fictitious reviews of the film began to appear on the Internet, praising it, and there were memes presenting Morbius as a pillar of today's film culture. Most successful of all was the meme «It's Morbin Time,» a phrase that is never uttered in the film, but which many began to pretend was there - even Leto himself had shared a video announcing the film's sequel, Morbius 2 - It's Morbin Time.
Or there's Bird Box, a film launched on Netflix in December 2018, whose plot has lent itself to a series of photomontages - Sandra Bullock blindfolded in the most absurd situations is the most recurring depiction - and to a challenge that started on social media. Netflix itself intervened via Twitter: «We can't believe we have to say this but: please don't hurt yourselves with this Bird Box Challenge. We don't know how it started and appreciate the love,» the message reads. These cases are useful to understand the effect memes can have on the success or failure of a production. However, memes, in themselves, are born almost by chance and become popular for no specific reason. The different impact that online trends have had on Minions 2 and Morbius lies mostly in the fact that the former film tended to be liked, while the latter did not. But even before TikTok, phrases and images extrapolated from films or TV series were recontextualised in an ironic key, and shared thousands of times. This was the case, for instance, with the protagonist of the film Willy Wonka and the Chocolate Factory, a 1971 film from which an expression of actor Gene Wilder was taken to indicate a feigned feeling of awe. The respective meme has become extremely popular, even though very few people have probably seen the film from which it is taken. In this sense, there are those who express a certain annoyance at the fact that the transformation of certain scenes, especially extrapolated from historical films, into memes undermines the viewing of the same film. But faced with this possibility, production companies, like Universal with the "memeisation" of Minions 2, can only do one thing: comment on the phenomenon, without trying to harness it, in the hope that it will turn out to be a positive trend for the film.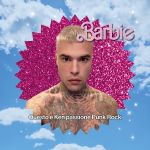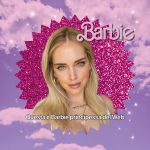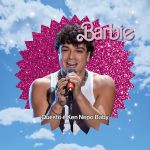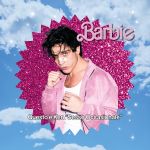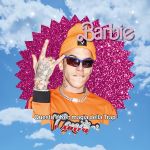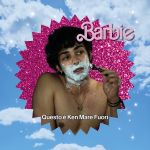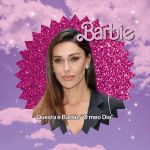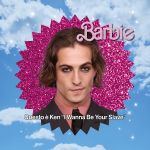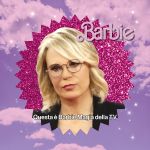 In the future, when other memes bring viewers to a production, or vice versa if they discredit it, we will have to continue to simply surrender to a fait accompli. As Slate reports, «we will have to accept that this is the future of film promotion; even if teenagers buy tickets because of some trend, they will still be buying tickets.» There are those who try to use this to their advantage, however, and try to intercept in advance which films may, due to their plots or premises, inspire trends or memes. Barbie for example - due out in July 2023 - for now seems to present itself well for operations of this kind. The doll has been a real myth for generations of people, as well as a great commercial success: «Barbie has been fundamental for so many little girls who, by playing with it and inventing stories, have gone on to discover themselves: in 60 years of the brand, Barbie has allowed children to imagine themselves in aspirational roles, from princess to president,» said the actress and producer of the film Margot Robbie. It is no coincidence that the so-called "Barbiecore" is already underway, which sees everything coloured completely pink - and Maserati has created its Grecale SUV in this style. Besides the «This Barbie is...» meme, would it do Barbie any good if it became a trend to go to the cinema in fuchsia outfits?