Levi's new plant-based jeans question the relationship between denim and sustainability
Do we really need a new pair of jeans?
This summer, on the 150th anniversary of the iconic Levi's 501s, the brand debuted a pair of plant-based, hemp-cotton blend jeans. The announcement was initially well received by Levi's customers, who expressed interest in the new technology on social media, followed by some sceptics - «Isn't cotton a plant?» This new Levi's product certainly represents a step forward towards circular fashion, but denim, a material famous for its durability, has for years been at the centre of heated debates on the actual sustainability of its producers. Is it really necessary to continue making jeans in order to sell them sustainably? Why not implementing a second-hand management plan to ensure a true circular life cycle?
Levi's new plant-based jeans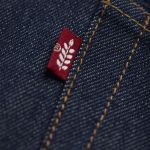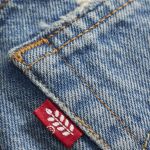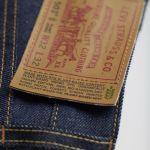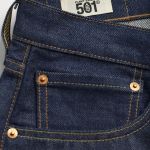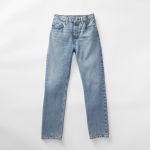 Made from 97% plant-based materials, certified organic cotton, natural dyes such as plant-based indigo, black patches (which are usually made of leather) of waste free and organic composition, and ink derived from wood waste, Levi's new proposal challenges the synthetic fibre brands to reconsider their practices. Although, of this new collection, the plant-based jeans are the ones that have attracted the most interest online, what demonstrates a real drive towards the future of denim on the part of Levi's turns out to be the circular 501, a model that had already hit the market in 2022, made from Renewcell company's Circulose organic cotton fibres, namely denim derived from recycled jeans. By taking old pairs of trousers, removing their polyester parts and adding organic cotton details - threads, labels and pockets otherwise created from synthetic fibres - Levi's not only breathes new life into the jeans, but turns them into recyclable materials. «In our research and development work,» explained Una Murphy, Design Innovation Director at Levi's, «we strive to improve design practices and conserve environmental resources in every way possible. By incorporating sustainable innovation into all products, we learn what is possible and how to try to solve some of the biggest environmental challenges.»
Denim and sustainability, comparing data
The ecological impact of denim production remains a central chapter in the environmental struggle for a more responsible fashion industry. The first problem related to the creation of denim turns out to be the dyeing and finishing process, a chemical treatment that greatly contributes to the global waste of water and energy, the discharge of harmful materials into the environment and the emission of greenhouse gases. Some 600,000 tonnes of dyes are produced annually, and in the case of denim alone, half require synthetic dyes. Added to this is water waste: indigo, the most widely used dye for denim, requires up to 50 tonnes of water per million metres in the colour fixation process - on average, 2.7 billion metres of denim are produced each year. It is clear that brands such as Levi's need to continue the search for sustainable second-hand and vintage management practices, the only way to limit unnecessary waste of resources. In short, the more denim that is saved from the open air textile waste dumps ruling our planet's shores, the more time we will have to wear our favourite pair of jeans.