Welcome to the Pala Magliano
Luca Magliano brings his "poor couture" to the stage.
A few weeks after winning the Karl Lagerfeld Prize, Luca Magliano returns to Milan Fashion Week in total continuity with his speech at the Fondation Louis Vuitton. «It's a beautiful thing to be seen,» the Italian designer had said on the LVMH stage, effectively anticipating the enormous curiosity generated by the brand and tangible in the minutes before the show began. Not only the Italian press, which has always been at the forefront in promoting the talent of "Luchino," but also an unprecedented parterre that testified to the reach of Magliano's name who, partly by choice and partly by a strange coincidence, for the SS24 show chose for the first time to show the collection on a real elevated catwalk, a unicum in the brand's history. The collection, which was born well before the win, shows no sign of letting up in the work of Magliano, who despite his very young age has already created a recognizable style as only the most mature designers know how to do. Bomber jackets, pants, windproof jackets, and overalls are reinterpreted in the style Luca called "poor couture," true to the brand's identity that some might almost call "neo-realist." Magliano is not committed to building imaginative worlds but prefers to tell the one he holds most dear, the reality of his Bologna and the characters that populate it.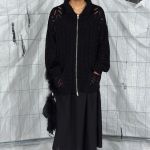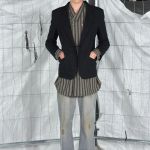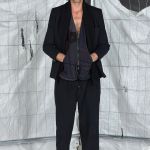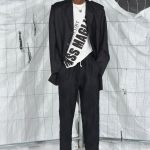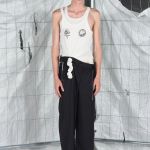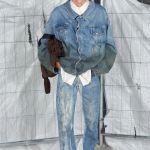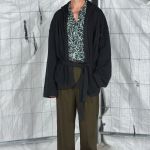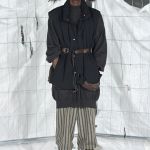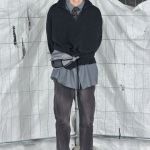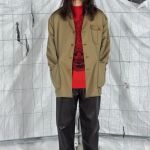 «Our brand has always been a kind of 'citationist' project, in the sense that it was generated in my hometown and is deeply imbued with its underground culture and my own personal experience,» Magliano said after the show. In the Pala Magliano, as much a palace as a construction site, the work does not stop, both in the location (which precisely resembles a construction site under construction) and in the collection. The denim is dirty and ruined, and the looks are created to have a chaotic and spontaneous appeal that relates to Magliano's ultimate desire: to deconstruct masculine identity as we know it, whether it's a blazer, a sweater, or a bag tied around the waist. Last, but not least, is that of color, "treated in an elementary way" as the designer himself has written, but which actually, in its shades of whites and blacks, seems not to want to resort to the contrivance of brighter palettes to take attention away from the work done by Luca Magliano and his team.