Why brands are discontinuing free returns
Environmental concerns are not among the main causes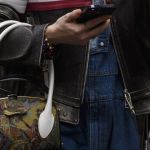 Up until recently, e-commerce sites returns used to be free of charge. To compete with giants such as Amazon and entice customers, a policy offering the possibility of canceling their purchase without obligations seemed useful. Now, driven by the pressures of rising inflation negatively affecting overall sales and the recent increase in shipping and production costs, many start-ups have started to question free returns. In an effort to cut unnecessary expenses, more and more companies are choosing to charge customers who want to return purchased products, under the guise of sustainable initiatives that would reduce the carbon footprint through less transportation.
Zara is now extending its return charge policy to Spain, one of its core markets. The retailer's fee of 1.95 euros will be deducted from a processed refund unless the product is dropped off in a store. #returns #retail #JHA pic.twitter.com/GSe9f1Jp2I

— Jane Hali & Associates (@JHaliAssoc) February 7, 2023
In May last year it was reported that Zara began charging UK customers £1.95 ($2.44) to return online purchases via courier, but it wasn't the only brand to do so: according to an analysis by Narvar, the leading e-commerce innovation platform for customer experience, in 2022 41% of the top 200 US brands have introduced return by post fees. And while for some this policy has proven beneficial - shoe company Paul Evans reported an average savings of over $100,000 per year since they discontinued free returns a full five years ago - for others it could prove to be counterproductive. «It's not something I would advise merchants to do,» said Tasha Reasor, senior vice-president of marketing at software provider Loop Returns, in an interview with Bof, «it is jarring and you ultimately want to make your shoppers happy.» In order not to lose customers' fidelty some brands are looking for new alternatives that, instead of introducing additional fees, entice further purchases. One example is the policy of activewear retailer Vitality, which since last August has been charging a $6 fee deducted from refunds in the event of a return, then offering 5 per cent credits to be used on future purchases if customers buy new products are bought at the time of the return. According to Vitality, this policy brought in 33% more revenue than it would otherwise have lost, while at the same time containing the customer loyalty rate.
It is clear, according to the moves of most of the brands that have removed the free return policy, that the main interest of these companies is not so much the environment, as it is revenue. Once again, marketing proves to be able to pay lip service to the customer, using sustainability and social causes as a means to entice purchase. In spite of this, there are more attentive brands not wanting to give up their free return policy, which have prepared a promising plan aiming to decrease the overall return rate with more transparency. By increasing the number of photos, adding specific videos and inserting tailor-made orders, the possibility of a product not satisfying the buyer is rare, even motivating them to return to the site as the first purchase is successful.