ASOS is in trouble
A loss of almost £32 million, debts and changing times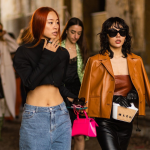 After Cheap Monday, we may have to say goodbye to another brand that made indie history. ASOS, the London-based e-commerce company founded in 2000 to sell more than 850 brands and successful between 2010 and 2015, has made a loss of almost £32 million in the last 12 months, compared to a profit of £177 million last year. The company also expects shoppers to further curb their spending this year as the cost of living rises, leading to a further loss in the coming months as it cuts costs to reduce stock. According to a BBC study, inflation has hit an all-time high again since September, leaving people increasingly worried about their finances. ASOS itself said it was facing an "incredibly difficult economic environment" after acquiring Topshop and Topman for €334 million in 2021: the company's shares had fallen 80% all year but rose 12% on Wednesday, making up only some of the loss ground, while news of new loan agreements was welcomed as another sign of financial instability. Richard Hunter, head of interactive investor markets at ASOS, said the rising cost of living combined with "consumer confidence deflation" had hit the company's performance hard.
Okay we gotta talk about Nick Sleep's latest pick ASOS $ASC.L that's -53% below COVID lows and back to 2010 levels now.

Are they about to be bankrupt or is this a 2001 Amazon moment?

Asking for a friend.

— Matħ (@Martianofsafety) October 9, 2022
If ASOS originally stood for AsSeenOnScreen with the slogan 'Buy what you see in movies and on TV ' because it sold only imitation clothes from these media (e.g. Brad Pitt's red leather jacket from the 1999 film Fight Club), over the years it has established itself as one of the giants of online shopping, along with rival Boohoo. And although it has favored online shopping by a long way, the crisis has not been long in coming with the resumption of normal life and the pressures of inflation. In June, ASOS said that economically struggling consumers are returning more items bought online, which is impacting profits while emphasizing the need to build a business model and a new image of success that moves with the times. Priorities include resolving supply chain issues, revamping its offering, and expanding in the US in an increasingly unstable socio-economic environment.