Palace and Gucci just did what Supreme couldn't
The merits of independence
On October 14th, 2022, Palace and Gucci officially unwrapped their collaboration, teasing it with a trailer that was a psychedelic experience in itself. With floating newsagents, aliens, and UFOs, all overlaid on top of The Prodigy's Out of Space, this was the perfect way to introduce what could possibly be one of the most hyped collaborations of the 2020s.
Even though Palace Skateboards is only 13 years old, it has managed to achieve more things in the past decade than most brands would in their entire lifetime. While you might be thinking that this is certainly nothing new especially since Supreme has been doing this as well, unlike the New York City label, Palace is fully independent. Back in 1994, James Jebbia set out to create a brand by skaters, for skaters. While he certainly achieved this during the first 14 years of Supreme, the last 14 years have been very different. Even though the American imprint continued to market itself with a rugged and rebellious façade, in the background, the ripped baggy cargos had turned into tailored suit trousers, and the wooden skateboards evolved into leather briefcases. This was around the same time that Supreme and The North Face teamed up for their very first collection, possibly foreshadowing a more calculated approach for the NYC company. In fact, just over 10 years later, they would both end up being owned by the same corporation.
The origin of Palace was a little different. «I had a decade gap after college, just skating and doing fun shit. Then one day I decided that I was a bum and I had to do something». explained Palace founder Lev Tanju in a 2019 interview with Glasscord Magazine. «I started designing some board graphics for people I had been living with. Then half way through designing them I thought to myself that maybe I should just start a skate company». At this point in time, there was no doubt that the skatewear landscape was totally different compared to when Supreme first started out. While Jebbia managed to open his first store at LaFayette Street with just $12,000, this was just never going to happen 15 years later, especially in London. So in 2009, Palace clothing and skateboards were sold exclusively in local skate shops. As the business grew, the British label began selling goods at Dover Street Market, END. Clothing, and in Supreme stores. And finally, in 2015, Palace announced its first store in Brewer Street, in the Soho area of the English capital.
Throughout this time, Tanju managed to secure a bunch of exceptional collaborations under his belt. Kicking it all off with Reebok in 2013, the skatewear imprint has since teamed up with some of the biggest names in the business. From adidas and Arc'teryx to Mercedes AMG and Moschino to Ralph Lauren and Rapha, unlike Supreme, Palace did all of this while remaining wholly independent. This brings us to today with the Palace x Gucci collaboration.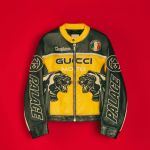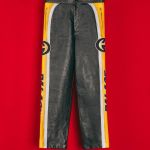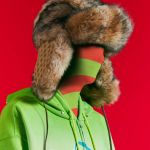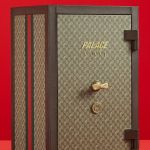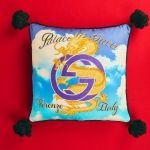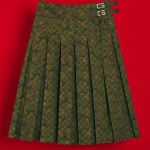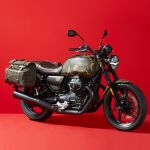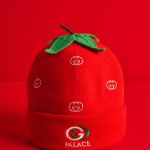 Inspired by Palace's vast archive and Gucci's cross-generational influence, the special collection is described as «a meeting-point of sensibilities, a synthesis in the street, a dichotomous melding, a clash of worlds, a crash of opposites». Comprising of the usual staples such as hoodies, football jerseys, ringer T-shirts, knit bombers, and leather jackets, the capsule also features a vast range of truly ridiculous items that work remarkably well with the aesthetics of both brands. Coin pouches, kilts, silk pillows, and fully fledged motorbikes are among some of the items that make this collection truly bizarre, and to be completely honest, we're glad that both brands decided to stick to what they know best.
While Supreme x Louis Vuitton will no doubt go down in the history books as one of the most influential collaborations of the modern era, there's just something a little uninspired about it especially when compared to Palace x Gucci, which Alessando Michele fittingly describes as «Guccier than Gucci». Back in 2017, when Supreme x Louis Vuitton was first revealed, the general consensus was that it was filled with apparel and accessories from the Parisian fashion house just painted in a red and white color scheme. Palace x Gucci, on the other hand, is unlike anything that we've ever seen before. Bold, brash, and brave, this is what every single luxury streetwear collection should feel like.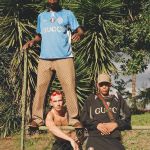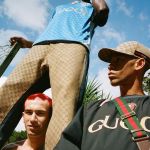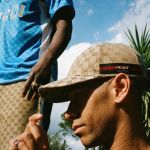 So, how exactly did a bunch of skaters from London manage to achieve all of this in just 13 years without selling out? «Energy. And I guess, we bring mad energy to shit, because we care about it» said Tanju in a 2021 interview with GQ. «And we think about it in a different way. And we're not a board of 55-year-old men in suits, scratching our chins about what to do next».
Since the dawn of time, the fashion world has been totally dominated by multi-billion dollar conglomerates and giant corporations that are worth more than countries. With that in mind, it's quite nice to see an independent brand, like Palace, do so well.