Do super models still exist?
Rather than with shows and magazine covers, today being a top model has more to do with being a household name
In the aftermath of Fashion Month, with Bella Hadid's performance at the Coperni show still in our eyes, one wonders if supermodels still exist. Thinking about this specific case, one would be tempted to say yes. Of course, from an almost ideological point of view, that moment would have had an even more powerful impact if the model chosen had not been a sample size, but in any case, one cannot deny both Hadid's talent - in this circumstance, she elevated herself to a true actress - and the huge media resonance that the show had, due in large part to Hadid herself.
The viral moment has reignited the debate on who supermodels are today, and whether they are comparable to those of the past, given that the likes of Kate Moss and Naomi Campbell never really retired. While video edits of models' best walks are watched thousands of times on TikTok (spoiler, Kendall Jenner is almost never featured), podcaster and beauty and photography expert Charisse Kenion asked the question: do supermodels still exist? According to Kenion, no one has been able to surpass The Trinity, the trio consisting of Naomi Campbell, Christy Turlington, and Linda Evangelista later expanded with the arrival of Claudia Schiffer and Cindy Crawford.
Despite their undisputed charisma, models in the 1990s were considered clothes hangers, called upon to modulate their poise and attitude according to the wishes of designers, exuding femininity, confidence, or sexiness from time to time. The "old guard" supermodels were considered stars because they behaved as such, attending the most exclusive parties, appearing as much in tabloids as in fashion magazines, being portrayed on huge billboards, and in paparazzi photos. Claudia Schiffer declared, "To become a supermodel you have to be on all the covers of the world at once so that people can recognize you." Those solid and famous personalities were partly swept away by the arrival of actresses and singers, preferred by magazines and brands because they were more able to attract the public.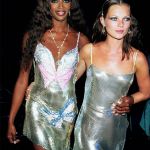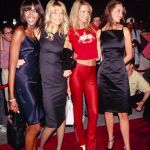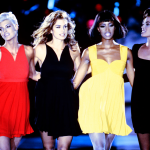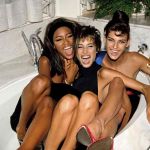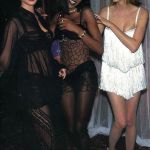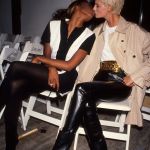 Supermodels still exist today, but what makes them such is not so much their walk on the runway, the number of campaigns they appear in, or the million-dollar contracts they sign, but their resonance, fame, and influence, in most cases the result of their online following, or more traditional gossip. Just as directors and producers rely on a well-known cast for the success of a film, similarly designers and casting directors leverage supermodels whose fame has crossed industry boundaries, becoming known to the general public, such as Irina Shayk or Gisele Bündchen.
According to Mandy Lee, trend forecaster and fashion expert, the term supermodel ceased to make sense around 2010, largely with the advent of social media, thus with the opportunity for models to have their own voice and exercise it. Before a successful model, often discovered very young or whose family already had ties to the fashion world, was surrounded by an aura of mystery, the saying "be seen not heard" prevailed.
Today that diktat has been completely forgotten and the shift in perception has taken place online. Not only have supermodels found a communication channel through which to make themselves known and recognized, choosing personal battles or brands to promote. The public itself, and particularly the younger generation, has rediscovered a forgotten interest in these figures. TikTok appears a particularly fertile place for the success of content dedicated to the models, with edits comparing walks, with videos analyzing photo shoots, covers, and campaigns. More and more Gen Zers are beginning to recognize and appreciate names such as Vittoria Ceretti, Mona Tougaard, Anok Yai, Yasmin Wijnaldum, Imaan Hammam, and Nora Attal, professionals who until a decade ago would have been known only to those in the fashion industry.
There are still who, however, go in the opposite direction. Virginie Viard at Chanel, for example, except in very rare instances when she has involved international stars such as Penelope Cruz, prefers to rely on models who may be unknown to most, but who often do more shows than Kendall and Gigi combined, who have been working in the industry for years, a silent force beloved by industry insiders. Viard thus prefers to emphasize clothes and setting, rather than individual personalities. Similarly, at Prada it's customary to pair more well-known names with debuting models, hinting at the power of a fashion house in defining contemporary beauty standards.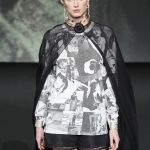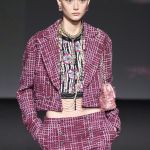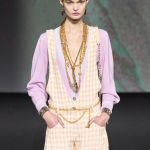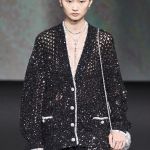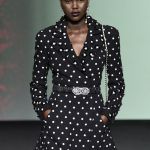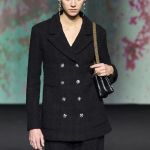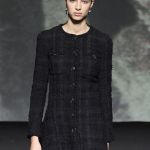 So supermodels still exist, but their status has as little to do with their work as it does with recognition and fame unrelated to the fashion world. Top models, on the other hand, exist and proliferate, among the ranks of those who grew up doing this work.