How TikTok is about to transform its feed
A new feed on the horizon and an unclear policy on sensitive data
While Amazon and Instragram look for new ways to make their feeds more like TikTok, it seems that China's most copied platform has big changes in store for its users. After the million-follower milestone last September, according to statements by social media consultant Matt Navarra reported by Techcrunch, in addition to the screens already available, dedicated respectively to one's own followers and the explore section in a Tumbler-esque structure, a new feed could be added to the two already known. The feature is called 'nearby' and allows videos to be displayed based on one's geolocation, exploiting that already tried and tested algorithm that competitors envy so much and allowing creators to tag their location. With the launch of its third feed, TikTok offers a similar functionality to that already proposed by Snapchat and Instagram, which already allow users to discover new places based on the content of others.
A trend that also tells of a new face of social media, hitherto unnoticed, namely the possibility of exploiting social as a real search engine, like Google. Certainly the initiative could prove successful in the area of sponsorship, a sector in which TikTok is still at a disadvantage compared to Meta, offering a new opportunity for local advertisers now that it is possible to search for videos of a restaurant directly on TikTok instead of searching for information on Google. Especially if your algorithm focuses on clips of hotels, travel, restaurants and sensationalist experiences, because the locations might turn out to be just a few metres from home. At the same time, some recent investigations in the United States into TikTok's use of user data have raised doubts and concerns about the opaque issue of privacy on the platform. In fact, The New York Times has recently published a story about the findings of Felix Krause, a privacy researcher and former Google engineer according to which the web browser used within the TikTok app is able to track every keystroke made by its users, thus reading passwords and personal information.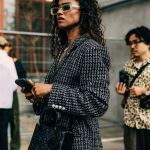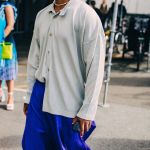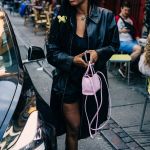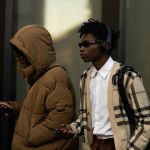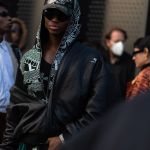 The feature, which is embedded in the in-app browser that appears when clicking on an external link, allows it to track users' online habits, a feature peculiar to malware and other hacking tools to reveal credit card numbers and passwords. Like many apps, TikTok offers few ways to exit the service, since instead of redirecting to mobile web browsers such as Safari or Chrome, an in-app browser appears when users click on ads or links embedded in other users' profiles, at times when people enter sensitive information such as credit card details or passwords. Despite the denial statement issued by Tiktok's parent company, ByteDance, in which Kraune's statements were described as «incorrect and misleading» and in which it was said that the functionality would only be used for «debugging, troubleshooting and performance monitoring», the fact remains that extracting information from a user's external browsing sessions is undoubtedly problematic. The cold war between China and the US now opens up on a new field: social media, leading government officials to examine how and to what extent the popular app could endanger US national security by sharing information about Americans with China.