How Louis Vuitton picks its celebrity ambassadors
A subtle strategy, but one that pays off
At the end of April, Millie Bobby Brown posed for Louis Vuitton's Eyewear SS23 campaign, becoming an official brand ambassador for the fashion house headed by Nicolas Ghesquiere after years of wearing her creations on the red carpet-as she also did a few weeks later at the world premiere of the new season of Stranger Things. Most recently, however, the brand dressed Jennifer Connelly, Julia Roberts, and Deepika Padukone (Louis Vuitton's first Indian ambassador) for their red carpet at the Cannes Film Festival. At the Cruise 2023 show held at the Falk Institute in La Jolla, California, three weeks ago, by contrast, the stars in the front row ranged from Thai celebrity Urassaya Sperbund to actresses such as Chloë Grace Moretz, Euphoria's Maude Apatow, scream queens Samara Weaving and Emma Roberts, Bridgerton's Phoebe Dynevor, and bond girls Lea Seydoux and Ana de Armas. And if for the men's collections the brand tends to hire huge stars from music, social media, and athletics (three random names: Tyler, The Creator; the BTS, Serena Williams) in line with the contemporary grandeur brought by Virgil Abloh, when it comes to red carpet and women's collections the brand's tactics have become more subtle and cross-cultural in recent years.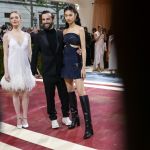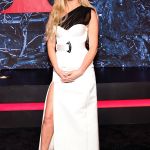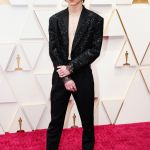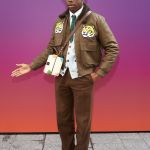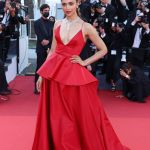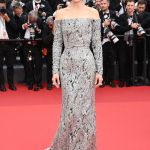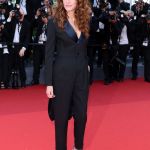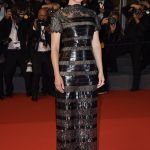 According to BoF, Louis Vuitton's red carpet-related mentions of the Oscars number 86,500, far fewer than Chanel and Dior, which have more than twice as many, but with much steadier growth than the other two brands over the years. This growth is also fueled by the brand's slow but steady opening to a wider range of celebrities, which now, in addition to those mentioned above, include both Old Hollywood symbolized by Julia Roberts and new media represented by Charli d'Amelio and Emma Chamberlain. Part of this strategy is undoubtedly fueled by the brand's heavy investment in marketing, but the method behind this spending plan is the real reason for a success that seems increasingly endemic: the brand bets heavily on a variety of cross-cultural stars ranging from Netflix actresses like Hoyeon Jung and the aforementioned Millie Bobby Brown and Phoebe Dynevor, to athletes like Eileen Gu and Eve Jobs, but also fashion legends like Pat McGrath and indie divas like Cynthia Erivo. Many of these celebrities do not just go on red carpets, but are featured in branded events, dinners and private gatherings that, even without the presence of sponsorship or advertising contracts, can last for years, through the more or less intense moments of their careers. This strategy tends to create a strong association between stars and brand even when the clothes that are actually worn do not possess the explicit Louis Vuitton signature: unlike Chanel, Louis Vuitton looks may be less clearly identifiable, but the stars who wear them are, and the association works.
The way in which Louis Vuitton engages its stars could be called "eclectic" - in a fashion world where brands tend to focus on very recognizable general archetypes, Louis Vuitton's is the proverbial "wide net" in whose meshes one finds both Timothée Chalamet and the protagonist of the latest Netflix series, and various YouTubers and influencers mixed with filmmakers, celebrities from Asian markets such as China, Thailand or South Korea. So the idea would seem to be to try to intercept the attention of increasingly young and international markets, without limiting itself to an overly specific image capable of having the best parts of old and new celebrity culture. It is no coincidence that in recent years Louis Vuitton has become the driving force behind the record profits recorded by LVMH: 47 percent organic growth during 2021 for the entire group and a 64.2 billion euro revenue last year alone.