How "Buy Now, Pay Later" is driving Gen Z into debt
Between TikTok trends and impulse buying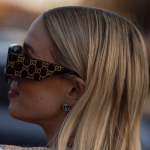 Between trends dying out at the speed of light and feeds full of influencers wearing items straight off the catwalks, Gen Z has grown up with an ideal standard of living far above reality. And this is where marketing has found fertile ground, in Gen Z members' fear of never being good looking, cool and well-dressed enough. The BNPL is a payment plan in the form of an instalment loan, offered by Affirm, Afterpay, Klarna, PayPal, Sezzle and Zip, which allows people to check out at any e-shop regardless of the amount and split the total cost of the purchase into equal payments to be paid later, usually bi-weekly or monthly and often without incurring interest. Anyone can take advantage of this, whether they have credit or not, making the payment model the easiest and most straightforward way to get into debt. According to a survey conducted by Piplsay and reported by Elle, BNPL involved 43% of Gen Z in 2021, while the study conducted by Qualtrics found that more than half of Gen Z and millennial respondents missed at least one payment compared to Gen X (22%) and Boomers (10%). In fact, Scott Galloway, professor of marketing at NYU, called the BNPL "the equivalent of the subprime mortgage crisis".
«I don't know who needs to hear this, but just because you're paying for it on Afterpay, doesn't mean you're not paying for it» said TikToker Maddie White in front of her 2.5 million followers: «Four hundred dollars is still $400, and if you can't afford to pay it all at once, you probably can't afford it at all.» "Afterpay is the only reason none of us 20-somethings have any savings", the copy reads. A lesson in the repercussions of 'buy now, pay later' services that the 26-year-old Los Angeles influencer had to learn the hard way. The convenience of BNPL makes it extremely easy to overspend, along with the total absence of legislation and controls to prevent people from switching from one platform to another, amidst bulimic purchases and growing debts, also leading individual companies to compete with each other, as in the case of Klarna, which has laid off 700 employees in recent months precisely because of its competitors.
Coupled with the frenetic pace of TikTok trends, the BNPL encourages the purchase of fast fashion brands such as Shein, Boohoo and Fashion Nova. The Chinese platform, an endless repository of trends and micro-trends, helps to trigger FOMO (Fear Of Missing Out) in young people and exacerbate the capitalist trend of attaching social status to objects, even the cheapest ones, "ultimately arousing an endless appetite for novelty and driving consumerism," cites a 2018 report by WGSN entitled The Gen Z Equation, which analysed the two polar opposite sides of the generation. There is the trend-driven Gen Me, the one most likely to get swept up in viral TikTok fads, and the Gen We, which is forcing brands to rethink their strategies in terms of sustainability. Between inflation, precarious jobs, declining purchasing power, and at the same time an unrealistic media bombardment about what should be the standards of living of today's youth, Gen Z is a victim of the 'infinite possibilities' of the BNPL, without, however, understanding its dangers.