If the fake bag arrives at the boutique
From Hermès fakes to Louis Vuitton fakes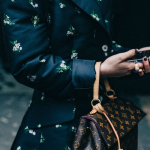 Fake it'til you make it is not only the mantra of those who aspire to an upgrade on their bank account, but also of those who are about to figure out whether the It bag they just bought might be a proven case of fake. As accurate as the how-to guides compiled by trade magazines may be, being able to flush out a fake - referring mainly to the luxury handbag market landscape - is quite difficult. Especially at a time when the fake handbag is purchased precisely where one expects the best guarantee. That is, in boutiques.
And if even the Rep-Ladies, the wealthy ladies of the Upper East Side, are constantly on the lookout for fake Birkins, it is a sign that the fake evidently has carved out its own rather discerning and informed community of followers. Having definitively archived the era of Fucci or two-striped adidas, fake fashion has established itself as anything but a secondary market. What is surprising, however, is the news that fakes can even make their way into the boutiques of well-known luxury brands. In 2011, it was the turn of Hermès, which had to deal with a fake supply chain made up of 30,045 pieces that arrived-through a warehouse in Scandicci-to a boutique in downtown Florence.

Or, harking back to the contemporary scenario, something similar happened in China. Last September, a customer had purchased a Louis Vuitton Vaugirard bag and small accessory for 22,350 renminbi (equivalent to $3,350) at the brand's store in the upscale Changsha IFS mall. A legal document published online last week revealed that the local court in Changsha's Furong District ordered the French fashion house to compensate the customer after the bag was authenticated by a third party as fake. In addition to returning the full amount spent on the purchase, Louis Vuitton has been ordered to pay an additional compensation of three times the amount of the bag, or 67,050 renminbi ($10,050). In a statement sent to local media, Vuitton said it appealed the court's decision, confirming on the one hand that it had reached an agreement with the customer and denying, on the other hand, that it had ever sold fake products through its retail network. The topic of Louis Vuitton's alleged sale of fake handbags thus ended up becoming a trending topic on Chinese social media, so much so that many authentication centers saw a surge in business. Some have even suggested that the customer may have switched the bag, while others suspect that it was an inside job. If so, it would not be the first time Louis Vuitton discovered a mole in China.
Back in 2020, the brand grappled with a counterfeiting case involving a salesperson at the Louis Vuitton store in Guangzhou. A situation further fueled by the recent price hikes put in place by luxury bigwigs - Chanel, Dior, Hermès and Louis Vuitton among those involved - aware that much of their revenue is closely related to leather goods and handbags. As much as they may be experienced with detachment by those who prefer niche brands (with more affordable prices) to the big luxury brands, these decisions nonetheless trigger a reflection on what is the trend traversed by cult accessories: CBNData confirms that, from 2011 to 2020, the average annual increase of the legendary Chanel 2.55 bags amounts to +9.1 percent in the last year alone. iscourse that undoubtedly closely touches the pockets of VICs, but also of a sizeable segment of followers who are increasingly interested in seeking an iconic luxury product that is meant to last. Even if it may turn out to be accidentally fake in the end.