Vans created its first camera together with Leica
As part of the Vault by Vans x Ray Barbee collection "Capturing the Journey"
Vans is a brand that has always played a great role in skate culture – a role reaffirmed both by its history and by its collaborations. The most recent, for example, involves pro-skater Ray Barbee, one of the first professional skaters to bring freestyle style to the street, as well as a photographer and musical artist who has been on the scene for over thirty years. Barbee's photographic work is mainly taken with a Leica M6, a historic camera model produced by the German brand between 1984 and 2002. Creating a great cultural short circuit, Vans by Vault has also brought Leica into the collaboration, producing a limited edition of its first branded camera that has the official name of Leica D-Lux 7 Vans x Ray Barbee, which will be decorated with Barbee's signature, covered with Vans' check pattern and accompanied by a coordinated shoulder strap and dustbag.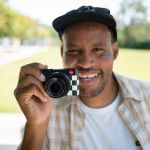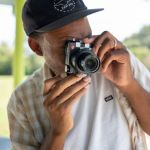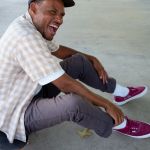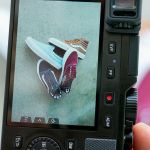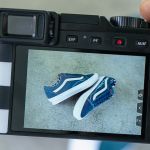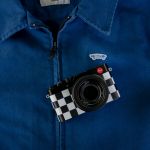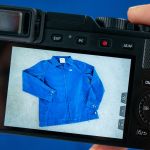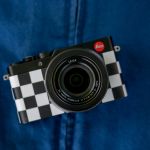 The color palette of the collabo is inspired by the 90s, with tones of light blue, brown, dark red and teal. The uppers are in suede and canvas, decorated with a share of Barbee embroidered on the left shoe that reads The joy is in capturing the journey. Inspired by the Leica, the right shoe has a quote in German from the founder of the brand Ernst Leitz Ich entscheide hiermit: es wird riskiert, (which translates as "I here decide: the risk must be taken") while the embossed red dots printed on the sole, the red upper eyelets and the laces are a reference to the iconic minimalist Leica logo. To the shoes, there are also items of clothing such as the Station Jacket in cotton twill, short-sleeved and lughe sweaters and a printed pull over.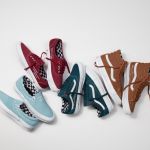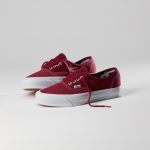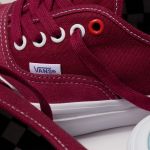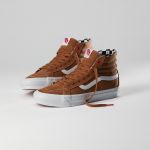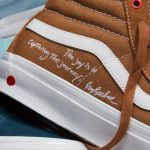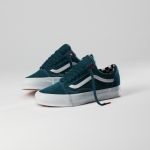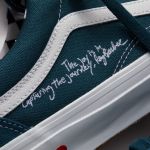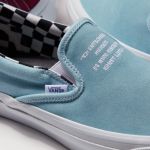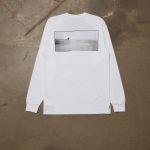 The new Vault by Vans x Ray Barbee collection "Capturing the Journey" starts today while the limited edition camera is available in selected Leica stores around the world.