The craziest invitations to fashion shows ever sent by designers
When an envelope is not enough
Organizing a fashion show must necessarily be the most stressful thing for any designer. Their entire career is played on a crucial quarter of an hour during which everything must go perfectly and where every detail must be able to convey the aesthetics and vision of the collection and its creator. This is why the tradition of the themed invitation was born and consolidated throughout high fashion. Instead of sending a ticket, the invitation to the show becomes a souvenir, a unique object – but, if well crafted, it has the ability to go viral, and amplify the wait for a parade even days before it takes place.
Waiting for the start of the upcoming spring fashion weeks, here are the craziest invitations ever sent for a fashion show.
Diesel's condoms
In anticipation of the show that will open Milan Fashion Week Women's FW23 with a bang, Diesel and Glenn Martens have teamed up with Durex for these invitations-preservatives to be delivered to buyers, press, and various guests. The invitation continues the vein already explored by Martens of the sexy invitation: already last year there was an anal plug (which we hope none of the recipients actually used, lowering its value as a collectible) that caused laughter and discussion. But if last year Martens was suggesting that we have fun, today he seems to be telling us to have fun responsibly. As long as we have fun.
Balenciaga's banknotes
Between bad taste and genius, the invitation for Balenciaga's SS23 show is a bunch of $100 bills customized with the brand's name. If you're wondering the reason behind such a bizarre choice, the answer lies in the show's venue: the New York Stock Exchange.
Gucci's stars
We could call it a space invitation the one sent by Gucci for its latest show, Cosmogonie. This time Alessandro Michele wanted to go overboard, sending the guests of the show a certificate of adoption of a star renamed after the guests. So yes, if you are wondering somewhere there is a Lana del Rey star.
Louis Vuitton's board games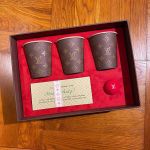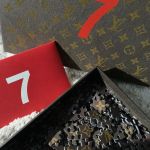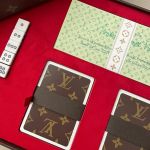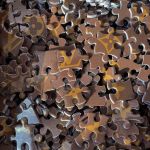 For Louis Vuitton's SS22 show Virgil Abloh had fished directly from his childhood, sending lucky people several sets of board games, including decks of cards, beer pong sets, and a puzzle.
Balenciaga's iPhones
The flirtation between Balenciaga and technology has been going on for years. If for the Fall 2021 collection the Kering Group brand had created a video game, for the Fall 2022 collection Demna chose to use some old iPhone 6s as invitations for the show. Although most of the phones did not work, this unofficial partnership between Balenciaga and Apple was also reintroduced in the show in the hoodie that echoed the Cupertino company's famous slogan, Think Different.
Fendi's pasta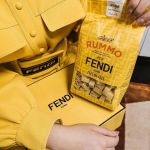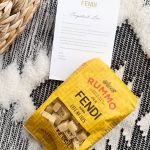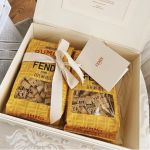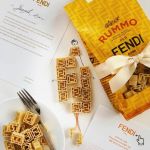 Fendi overshadowed everyone else last September, when it extended invitations to its SS21 fashion show in the form of a pack of Rummo pasta. A perfect object that, far from replicating the preciousness of an extravagant collectible, immediately recalls a decidedly more homely atmosphere – as well as riding the wave that sees fashion in dialogue with the food world.
Balenciaga's receipt
Demna Gvasalia is many things but it is not predictable. After posting teaser videos for the Balenciaga SS22 show yesterday, the Georgian designer sent buyers, press and friends of the brand a very special invitation, consisting of a receipt from the Balenciaga boutique that reported, in addition to the date of the event and a QR Code to see the digital presentation, also the full text of La Vie En Rose, a legendary song made famous by Edith Piaf.
Gucci's vocal note
In the digital age, phone calls are banned. Everyone's social anxiety is already skyrocketing, and to hear it in voice, there are already WhatsApp voice notes. This is exactly how Alessandro Michele wanted to invite his guests to gucci's FW20 show in Milan. In the audio you can hear Alessandro Michele's voice say: "Hi, how are you? All right. I was thinking that if you were in Milan next Wednesday it would be nice if you came here to the Gucci Hub for the fashion show. Let me know. Kisses." A familiar message, almost friendly, unsealing for those who are used to refined tickets, small cadeaux or letters and above all sustainable, since it does not employ paper or other materials besides electromagnetic frequencies.
Jacquemus' bread bun
Speaking of the combination of fashion and food, a mention could not be missing from this list to Jacquemus, who has always been very creative with his invitations but who touched on the unused peaks of iconicity when he invited his guests to the FW19 show of the brand with a loaf of hot bread, with information on times and locations handwritten in a ticket that accompanied it.
Louis Vuitton counter-clockwise clock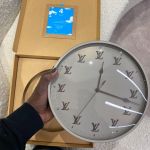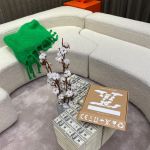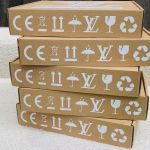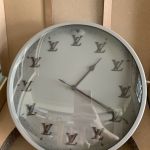 Virgil Abloh knows how to be mind-blowing. The concepts behind his Louis Vuitton fashion shows are traditionally very structured and therefore his invitations tend to always be fantastic collectibles. The most recent ones that come to mind are a wooden airplane model and a collection of container-shaped pop-up figurines, but Abloh surpassed himself when, on the occasion of the brand's FW20 show, he sent his guests a gray watch in which all the numbers were replaced with the Louis Vuitton logo and whose hands flowed backwards. Produced in just 1200 pieces, the watch soon became a collectible, reaching very high resell prices on both Grailed and StockX.