The summer of hybrid sneakers
Are they sneakers? Are they sandals? Are they both?
After the anniversary of the first lockdown, the whole world is trying to reclaim its normality. Last year we had ourselves swallowed alive by loungewear, from slippers, from everything that was comfortable and informal doing our best not to look sloppy, while at the same time the love of nature, rediscovered after long months spent at home, had brought back our imagination on technical mountain clothing, on techwear and gorpcore aesthetics and, above all, on hybrid sneakers – products that left behind the beautiful fragility of traditional luxury materials and embraced durability, the strength, emphasis of innovative materials.
A type of footwear that spoke at the same time to our desire for open spaces, to the symbolic desire for durability and reliability inspired by the uncertainty of the times and, finally, to the new sustainability requirements that the fashion world has found itself facing. However, these new wishes of the public have not been fatuous: the desire for practicality and techwear style has also spread to the new summer footwear collections with a series of hybrid footwear, halfway between the classic sandal and the actual sneaker – which have their ancestor in the Keen Shoe that was also "remade" by Gucci for the #GucciShowtime campaign.
The first to produce this type of footwear was, in addition to Keen Newport, also brands such as HOKA ONE, Nike ACG and Nike ISPA, Suicoke and so on – in a word, specialized brands. But the most interesting thing is that many luxury brands have reinterpreted their silhouettes of more famous sneakers in hybrid-summer version: the most striking case is certainly Balenciaga, with its Track Sandal and Track Mule, but also Gucci has reread its famous Flashtrek silhouette with the Leather Chunky Sandal. The same can be said of all the main fashion brands: from Prada that in its collaboration with adidas for Luna Rossa co-signed a technical slip-on sneaker, up to Valentino whose technical sandal has an upper that mixes technical straps and leather inserts. But the tech sneaker field also extends to Rick Owens leather sandals-boots with tank sole, Loewe's Suede Loafers Khaki Slip-on, A-COLD-WALL*'s Black Strand-180 Moc Sneakers or Marni's Black Scuba Sneakers. As you can see, it is a fairly ambiguous field, but whose signatures are quite precise: there is always a typical sneaker sole, an open upper, the absence of laces and an emphasis on synthetic material rather than leather – therefore on the technical/innovative side compared to the more classic and traditionalist one.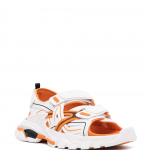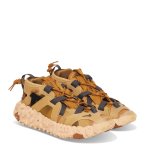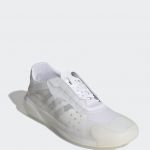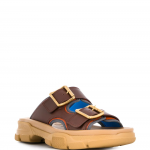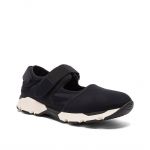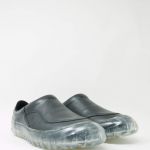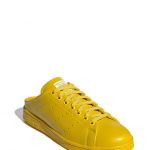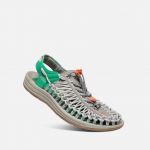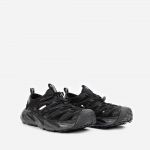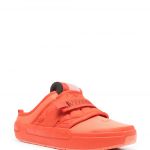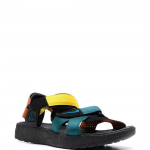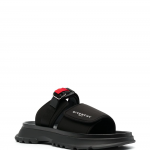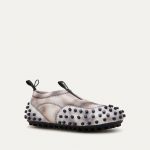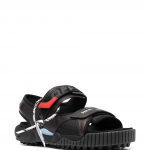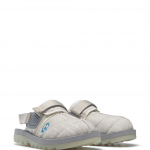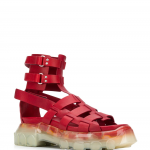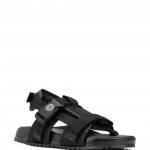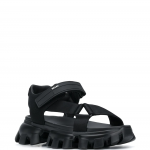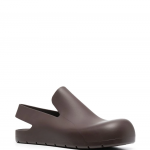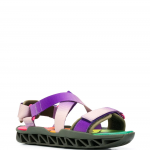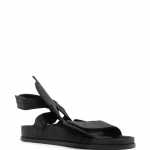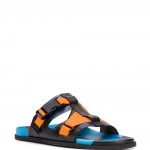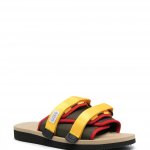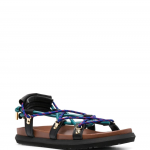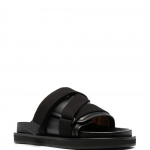 The start of the trend could be traced back to the FW20 season in which brands such as Balenciaga, Comme des Garçons, Sunnei or A-COLD-WALL* had presented footwear related both to "aqua shoes" and to "barefoot shoes" and therefore with a very strong technical inspiration, absence of laces and materials largely synthetic – as well as now normalized contamination of that "aesthetic of the ugly" that has spread so much in recent years. But the trend has only come to fruition this year for mostly historical reasons: if the lockdown had not accustomed us so much to the comfort of home today these hybrid sneakers would perhaps seem alien to us.
It's therefore yet another step forward in that creativity and relaxation that the streetwear phenomenon has made part of the new aesthetic canon but also one of the "long waves" that the pandemic will leave behind in the fashion world for this and many seasons to come.