What people actually wear in Milan in 2021
Street style isn't dead, it's just local
Among the numerous and inevitable consequences of the health emergency on the fashion industry, one of the most affected aspects is undoubtedly Fashion Weeks, and with them, street style. When, in May 2020, nss magazine wondered about the future of street style, photographers and professionals were optimistic about a return to normalcy in a short period of time. Today we know that things have gone differently and what we're seeing now is the third fully digital FW. If the street style we have become used to in recent years was characterized by perfect shots, staged down to the smallest detail, impeccable and well-studied looks, influencers ready to be photographed from every angle, these last twelve months didn't lead to the death of street style, but they have rushed its evolution, especially on a local basis.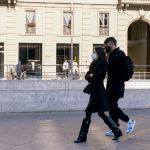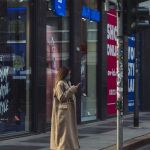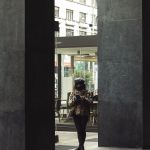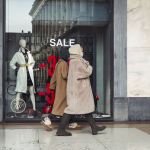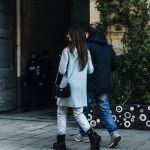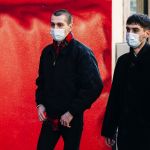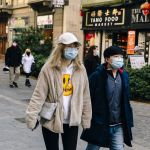 As in many other areas of our pandemic life, the focus has tightened around proximity phenomena, reviewing our scale of values and interests, overturning it, and bringing it closer to what is really ours and near. As a result, interest in local fashion has rekindled, in search of an aesthetic and visual inspiration that is much closer to our everyday life. The success of Instagram pages such as Milanesi a Milano demonstrates that the attention to street style has never waned, indeed, it seems to have increased. Opened in October 2020 by four girls, who for the moment prefer to hide in anonymity, off-site students (but not in fashion), in just four months the account has collected over 30 thousand followers by posting "spotted" images of people around Milan, highlighting the elegance and effortless chic looks of Milanese people.
"It all started as a game. As for off-site students, we found ourselves in a new city, with a very different style from the places we come from. In our years as university students, we felt almost attracted to everything that is street style and streetwear, everything that people wore on the street. We decided to create a page that presented the face of another Milan, capital of fashion, but not that of fashion houses or large agencies, but of ordinary people, who in the morning don't dress for a fashion shooting or to end up on the cover of a magazine. We don't really care about the brand or about what a person wears, but the overall style we see in the outfit. Always remaining in the shadows, we wanted to enhance and highlight a style that makes people feel important", the founders of the page told nss magazine.
The attention that the page has received over the last few weeks has had a European and national echo, so much so that many other pages of this kind have been born, in Turin, in Rome, but also in smaller cities. But it's certainly the page dedicated to Milan that reveals important news on the way in which the audience and followers of the page - ranging from the fashion student to the fashion-enthusiast MILF - approach the fashion industry, and this component: what people want to see are natural, authentic, sincere shots, of equally normal, real people, who dress like this for themselves, for a date, for a meeting, for a walk close to home. "Between authenticity and something that can make hype in the short term, spontaneity is what made us grow. And what people follow us for. We will never give up on that. The naturalness of images spotted from behind, random, sometimes a bit blurry, spontaneous, not fictitious shots, this is our strength", the girls explained to nss magazine.
In this aesthetic and purpose transformation lies a very important shift in perspective. Over the seasons, street style has become a real business, a very fierce sector, a war for the best shot, for the fastest deal with the most important influencer, in which brands and PR agencies competed for dressing up the most followed content creators. This led to a total commercial and visual saturation, in which each look looked like the other, in which insiders and celebs would disappear behind the looks they wore, in a generally creative and content flattening that penalized a world of enormous potential. Hence the desire to see something else, something real, and something local.
"What we are proud of, which was our goal, is to represent Milan as the capital of fashion, but exalting the average citizen. The normal person who walks around Milan, not the model size 38, 1.80 high, wearing designer from head to toe. We immediately noticed different outfits based on the districts of the city: on the Navigli you meet more alternative people, more hipsters; in Brera, on the other hand, you will find a little more sophisticated people, but not as much as in Montenapoleone, where there's only the best of the best. It's much nicer to say that Milan is the fashion capital for the average Milanese who dresses elegantly to go get flowers in Brera, to smoke a cigarette in Parco Sempione, to go to Temakinho on the Navigli, this is what the people want to see. This is the real Milan", said the minds behind Milanesi a Milano.
The Gossip Girls of Milan fashion, who spot the looks of the best-dressed people in the city, reflect a change of mentality, a necessary evolution in yet another fashion sector that had reached unsustainable rhythms and contents lacking originality, which with the pandemic had the opportunity to reimagine and reinvent himself. "Street style is not dead, but it was already tired before the pandemic," wrote BoF about it, leading to a slowdown and a rediscovery of the roots of a phenomenon that also goes through profiles like Milanesi a Milano. To remind us once and for all, what street style is really about.