5 designers who brought together fashion and architecture
Two creative disciplines only seemingly distant from each other
Becoming a fashion designer or creative director of a big brand can often be a strange path. In fact, there are many top fashion players who have arrived where they are after a multidisciplinary path – something that until ten years ago could have been perceived as a limit but which is now seen as a wealth. Fashion is increasingly multidisciplinary and dialogues with various areas of creativity – but there is one, that of architecture, with which dialogue and relationship have always remained privileged. The reason certainly lies in the constructive nature of both disciplines which, although with different materials and results, creates spaces for the macros and microcosms of man, for his cities and his body. The relationships between fashion and architecture are among the most varied: you can go from fashion desginer who has a background as an architect to the creative director who flirts with great architects; or even exquisitely personal passions that, however, make their way on the catwalk.
To tell this relationship between two disciplines only apparently distant, the editorial staff of nss magazine has chosen five designers who have made fashion and architecture dialogue, each in their own way.
Virgil Abloh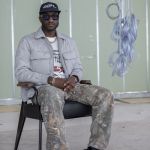 Virgil Abloh does not believe in disciplines, his approach to creativity is holistic but his original love for architecture cannot be forgotten. «I made a brand to sort of investigate architecture in a way», said once to Dezeen. A love that has recently manifested itself with the creation of wearable cities for the Louis Vuitton FW21 fashion show, but also in his continuous references to Mies Van Der Rhoe – the architect who designed the illinois institute of technology campus where Abloh studied architecture. «Studying architecture in Crown Hall had a lasting effect on my aesthetic», recalled the designer. The study of the lines, the ability of the modernist style to reflect on local cultures – all factors that would then resurface in its collections.
Miuccia Prada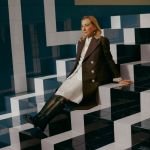 That the first lady of Milanese fashion loved architecture could well be imagined: it is from her decades-long friendship with Rem Koolhaas that the current design of Fondazione Prada was born as well as the sets of the iconic FW20 and FW21 fashion shows. In fact, the collaboration between Prada and koolhaas' AMO studio is almost something taken for granted if you know the history of the brand. Architecture plays a fundamental role in the storytelling of Prada shows: the famous show FW16 expressed anxiety and conciseness by miming the stage of auto-da-fè; the set design of the FW17 show, on the other hand, represented a stratification of architectures that was a mirror of the stratification of aesthetics of the collection; the FW18 show instead had a surrealistic set that wanted to describe the world as an overloaded atmosphere in which a collection that was instead intimate paraded. For the FW18 collection, Miuccia invited architects and product designers to create items in collaboration. Rem Koolhaas and duo Jacques Herzog & Pierre de Meuron were involved. The first designed a backpack that was on his chest and not on his back while Herzog and De Meouron a printed shirt decorated with graphic motifs reminiscent of ancient languages.
Glenn Martens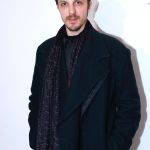 The designer of Y/Project is definitely a rising star in the fashion world and, season after season, the brand of which he is at the helm takes on increasing importance. Martens' specialty is deconstruction, the (almost literal) disbandment of silhouettes that creates new shapes that embrace the human figure. Part of this approach comes from his studies at the awarded Royal Academy in Antwerp – but before studying fashion Martens studied interior architecture at Sint-Lucas Ghent. A period of study that proved very important: «The architecture, you can translate the construction in the garments; the pieces are built as constructed experiments. Some are a bit more exaggerated and some not. But every piece has a constructive twist.».
Gianfranco Ferrè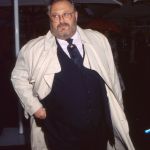 A designer whose work is often and unfairly overlooked in rethinking the history of Italian fashion, Gianfranco Ferré is, like Glenn Martens and Virgil Abloh, a former architecture student. In him, however, the influence of architectural discipline is felt with great force, so much so that in life he was called the architect of fashion and said: «I knew I wasn't going to be an architect. But I can say with confidence that, in all these years of activity, every creation of mine has at least a shred – and often much more – than I learned at the Politecnico di Milano». Of all the great historical designers, Ferrè is perhaps together with Gianni Versace the only one whose designs have not aged over time. His item-symbol was the white shirt, reinterpreted in so many different variations and with a variety of constructions such as to bring some of his looks into the realm of avant-garde. We also remember that Ferrè was creative director of Dior from '89 to '97 (the first and only Italian, together with Maria Grazia Chiuri), introduced eyewear into the brand's collections.
Rei Kawakubo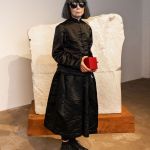 The founder of Comme des Garçons, Rai Kawakubo, is a designer as legendary as she is shy and mysterious. One of his most famous interviews was for Dazed & Confused Magazine, in '95, with Paul Smith as the journalist. It was on this occasion that, in his classic dry and very short style, Kawakubo said: «I like the simplicity and spaciousness of Le Corbusier». But what might seem just a random comment, he tells instead of a much deeper relationship. Both because the designer deals materially with architecture, drawing the spaces of her own stores, and because, as the English critic and writer Deyan Sudjic wrote in the 1990 essay Rei Kawakubo and Commes des Garçons: «Kawakubo talks of her admiration of Le Corbusier, and it is not too farfetched to see the influence of his purist Modernism in her own abstraction of fashion into the fundamentals of texture, form and colour».