Timberland wants to eliminate its impact on the environment by 2030
Circular design and regenerative agriculture are the two pillars of the brand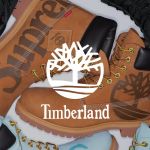 Production with a positive "net impact" by 2030. This is the goal of Timberland, which has always been a leading player in the outdoor world and therefore always committed to environmental protection, ready to promote innovation thanks to regenerative agriculture and design
circular.
To do this, the brand has set two objectives to be achieved by 2030: 100% of products based on circular design and 100% of natural materials obtained thanks to regenerative agriculture.

With the circular design of products, Timberland aims to achieve waste-free production for a zero-impact production chain.
A possible goal also by obtaining all the virgin natural materials from regenerative agriculture, a process with which the brand aims to obtain results that exceed zero impact to achieve a "net positive" impact on nature.
"Today the environment is suffering from a state of decay. As a brand engaged in the fashion industry, we feel involved in this issue," said Timberland's director of sustainability, Colleen Vien. "Timberland has been working to reduce that impact for decades, but now is the time to do more. Imagine a boot that returns more carbon to the earth than was emitted during production. Following nature's lead and focusing on design circular and regenerative agriculture, we intend to tip the balance in order to produce a "net positive" impact, to go beyond sustainability and help nature to thrive. This journey excites us a lot and we hope to push everything the sector to work together to change the path towards a future that affects us all."
In addition, in the fall Timberland will launch its first collection of boots made with regenerated leather with the aim of significantly increasing production in the upcoming seasons. Innovation goes beyond leather, the brand is collaborating with the pioneers of agricultural regeneration on new supply chains for regenerative rubber, cotton, wool and cane sugar, to achieve its goals by 2030.