The pair of shorts that crashed Tesla's site
Once again Musk proves that everything can be sold as long as it is meme-worthy
It's 10:01 a.m. on July 5, 2020. Elon Musk tweeted to his 36.6 million followers to present the Tesla Short Shorts, a pair of satin red sporting shorts with S3XY writing on the back and a gold Tesla logo embroidered to the lower edge of his left thigh. The price of the shorts, stated in a subsequent tweet the next minute, is 69.420 dollars – two numbers on whose joking meaning there may be few doubts. Three minutes later, a new tweet from Musk: "Dang, we broke the website." Seven minutes later, the Tesla Short Shorts are already out of stock.
If such a product has been so successful, it is certainly not for reasons such as iconicity and exclusivity. Musk sold these shorts, as he sold his pseudo-flamethrowers years ago, capitalizing on the absurdity of his offering itself. In other words, every detail of their release (as well as every detail of Musk's public life, from his crazy interviews to the name by which his son was christened) is so extravagant and, from the point of view of internet pop culture, so similar to a meme that the very experience of buying becomes a fun and makes the buyer part of the general joke. The same price point as the product, which would normally cost between 15 and 30 euros, is part of the joke – a joke seemingly so successful that they go sold out within a few minutes. Their price point, as suggested by several American journalists, was a jab to investors who had bet against Tesla as well as a reference to the share price he suggested when, two years ago, he considered listing his company on the stock exchange.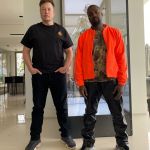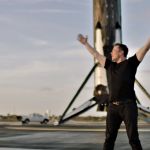 Elon Musk is a perfect example of how, in today's internet culture, owners and brands can ideally overlap. Tesla Shorts, as well as Cybertruck and flamethrower, are more very expensive toys than commercial products: the survival of Tesla and its sister company called, again with a lot of humor, The Boring Company is certainly not based on the sale of merch. It's obvious that Musk's various businesses aren't all based on absurdity: the reason the billionaire can afford such jokes is precisely because his core business is run with icy (if not cynical) entrepreneurial spirit. But these extravagances give Tesla and Musk something far more valuable than annual dividends and revenue: reputation. A much more durable type of advertising than any marketing campaign that has made the brand's value dependent on the image of its owner. As Peter Cohan writes in Forbes:
«If Tesla's board were to replace Elon Musk with a typical automotive executive, its stock could plunge. Indeed, if Tesla merely hit the average analyst price target — its shares would fall by 47%. [...] People are buying Tesla stock for reasons other than its financial performance and prospects.».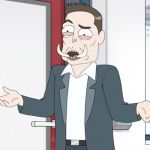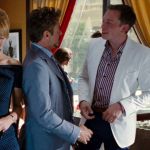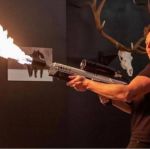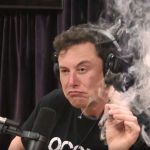 But all those products are fragments of Musk's public identity, which makes people talk about themselves constantly now supporting Kanye West's presidential wishes, now appearing as himself in Iron-Man 2 and Rick & Morty. In addition to his complaints about the lockdown measures, which he called "fascists", and his occasional rants on Twitter, it can be said that almost nothing of what Musk does in public possesses a semblance of seriousness – and that is precisely what allows him to sell an entire line of shorts at more than double their market price within seven minutes net. Thanks to Musk, the art of marketing and trolling have become one: the best-selling is no longer the best product, but the most meme-worthy.