Kanye West's dream of a democratic fashion
«Invent something that's so good that you don't even get credit for it because it's the norm».
While fans were eagerly awaiting the announcement of Yeezy's Season 9, Kanye West once again shocked everyone by announcing a collaboration with Gap, the American brand West worked for as a salesman during his teenage years. The two sides have tied the line with a 10-year deal that, starting this month, will see West commit to creating a new line of basic men's, women's and children's clothing that will remain in line with Kanye's Yeezy aesthetics in recent years. The agreement between West and the American brand is full of meanings and possible readings, from Gap's move in desperate search of a new identity to the dream of a democratic fashion that has always accompanied Kanye.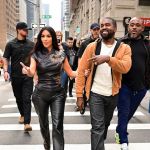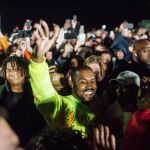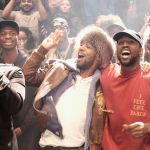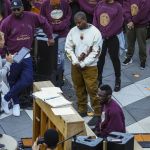 From sneakers to clothing, West's goal is to make his products available to everyone, thus opening an ideally closed industry like fashion to the masses. This goal was among the reasons for West's break with Nike and is among the reasons for his agreement with Gap - an agreement that will be able to guarantee him the creative freedom and commercial continuity necessary to fulfill his dream. The one conceived by Kanye will in fact be a real clothing line, far from the concept of drop and collaborations that engage in the world of hype. In West's plans there is therefore the desire for a design that abandons the concept of exclusivity of fashion, with price points in line with those usually proposed by Gap. For its part, the company founded by Mr and Mrs Fisher sees Kanye West as a lifeline from a commercial anonymity that has been threatening its results for years.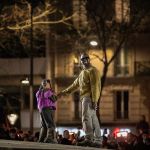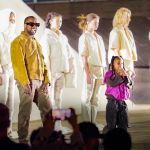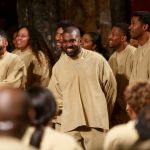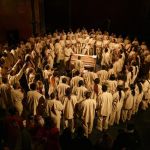 The ten-year deal, with an option to extend it by another five, follows the dream of a billion-year annual turnover coming exclusively from the new line. A possible dream, especially considering the success he enjoyed and still enjoys the normcore aesthetic and Kanye West's ability to interpret and target the tastes of the audience. Make the Normcore Great Again then, trying to give concreteness to a concept that Gap has not been able to fully exploit over the years, trying in every way to monetize on the looks of celebrities like Shia LaBeouf or Jonah Hill. It's no coincidence that in 2014 Gap chose a series of movie and TV stars for his campaign, trying to tell us that if celebrities like Elisabeth Moss and Michael K. Williams could fit in the normality of Gap clothes then we could do it too.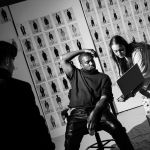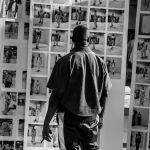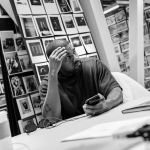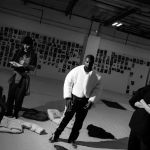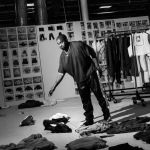 If six years ago the results had not been what had been hoped for, this new attempt seems to have very different assumptions. The value of the company's shares, which increased by 42% after a simple tweet from West, says so does Kanye's story; that in addition to being able to proclaim himself the founding father of a normcore made of sweatpants and hoodie, he sees in this new adventure the realization of a typically American dream - a dream that is not to become the eminent figure of a certain culture but an integral part of the culture itself or, as Kanye told the Wall Street Journal in March this year: «To invent something that's so good that you don't even get credit for it because it's the norm». The continuation of a speech that began at his ranch in Wyoming, when he spoke for the first time about his desire to move part of the Yeezy factories to the United States, and reached an ideal point of arrival with this new bet. Because if Virgil Abloh and Matthew Williams are betting on the names of Louis Vuitton and Givenchy, Kanye West is still betting on himself to realize his dream of a fashion for everyone.