How the fashion industry reacted to the George Floyd protests
Nike, adidas and many others showed their support to the black community
Over the weekend, the United States has been the scene of riots and demonstrations that have erupted following the murder of George Floyd by three police officers in Minneapolis. Another episode of that police brutality that has affected the African-American community in recent years and that has started a widespread civil protest movement that has now spread to all major U.S. metropolises with street clashes, vandalism, looting and fires set in all major cities – acts that have not spared even streetwear stores or boutiques of big fashion brands. The main brands, in any case, took the opportunity to show their support for the movement. The most significant of these brands was Nike (already on the side of the black community with its 2018 campaign starring Colin Kaepernick) which subverted its usual slogan Just Do It by turning it into For Once, Don't Do It, accompanying it with a video message that said:
For once, don't do it. Don't pretend there's not a problem in America. Don't turn your back on racism. Don't accept innocent lives being taken from us. Don't make any more excuses. Don't think this doesn't affect you. Don't sit back and be silent. Don't think you can't be part of the change. Let's all be part of the change.
In an unexpected gesture, adidas re-posted Nike's statement on its Twitter, adding: "Together is how we move forward. Together is how we make change."
After being criticized for launching the campaign for a new bag in the crescendo of protests, Louis Vuitton also chose Instagram to make a specific statement: a video commissioned by Virgil Abloh, accompanied by the message "Make a change. Freedom from racism towards peace together. #BlackLivesMatter." Among the other luxury brands that took a stand, there were also Gucci that shared the words of the writer Cleo Wade, 1017 Alyx 9SM that instead showed one of its first graphics against racism but also Jacquemus, Fendi, Valentino, Versace and Vetements. Although the intentions of these brands are undoubtedly laudable, especially given their growing cultural importance, it must be said that often their progressivism is manifested more to reflect the mental attitudes of their followers and attract approval than to implement real changes - having no political weight or depth, as demonstrated by their substantial indistinguishability on the aesthetic level.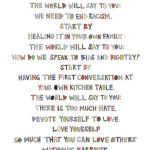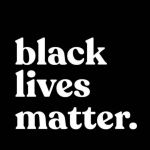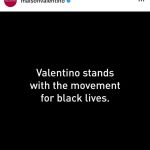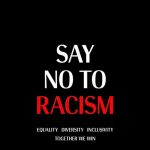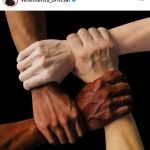 More creative and articulate in their messages have instead proved the streetwear brand. Just like Louis Vuitton, Supreme posted a video of saxophonist Pharaoh Sanders with a message from artist Raj Debah. Other brands such as Kith, New Balance, Fila, Thrasher Magazine, Rebook, Puma and Under Armour have offered their support through real open letters that, even just on the visual level, seem much less conventional and repetitive than the messages of the big fashion brands.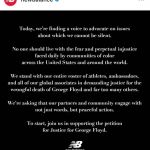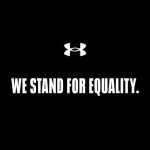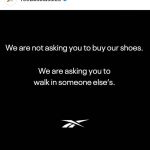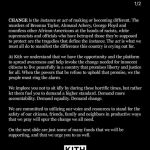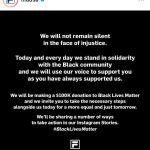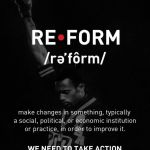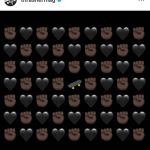 The solidarity shown following the death of George Floyd marks an important moment in the history of the fashion industry. For a long time, in fact, brands have chosen not to take a stand on some civil issues that animate political discussion but, starting with movements such as #MeToo and Black Lives Matter, their voice has been heard more and more within the cultural debate - and not always by the way, lacking their messages of weight, incisiveness or even just originality.