"Why I said streetwear is dead"
After looting in L.A. stores, Virgil Abloh returns to reflect on streetwear death
Today, the United States is facing the sixth day of violent protests that, since the murder of George Floyd in Minneapolis on May 25, have erupted in major cities across the country, degenerating into looting of numerous stores and boutiques including Sean Wotherspoon's famous Round Two and Don C's RSVP Gallery, both in Los Angeles. The incidents of looting were used by Virgil Abloh yesterday as a cue to continue his speech on the death of streetwear as an expression of a community and contrasting it instead with streetwear as fierce consumerism:
«[That's ] why I said streetwear is dead. Streetwear is a community. It's groups of friends that have a common bond. We hang out on street corners, fight with each other, fight for each other. 'Streetwear' is a detachment to the above. 'Streetwear' is yelling [at] shop staff, starting fights at lineups, defaming us cause we didn't get enough pairs of shoes cause everyone can't get a pair. […] Streetwear is a culture. 'Streetwear' is a commodity».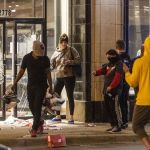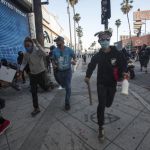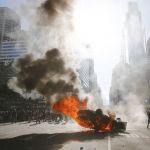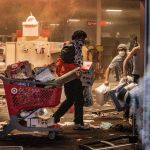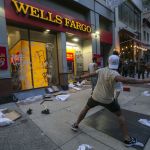 Abloh went on to distinguish the two types of streetwear. In an Instagram Story, he said he had never used the word in relation to sneakers, t-shirts or hoodies - implicitly emphasizing that the core concept of streetwear is the community and not the merchandise itself. Recontextualizing his statements about the end of streetwear within the looting episodes in major American metropolises means, on the part of Abloh, to take note that the transformation of streetwear from community to industry is now over. As can be deduced from his Instagram commentary, in which he says of Off-White™: "It's my whole voice and represents the diverse group of people that make it a reality", Abloh is very attached to the concept of streetwear as a culture – a culture that, elevated to a global industry also thanks to the work of Abloh himself, has ended up governed by completely commercial and consumerist logics.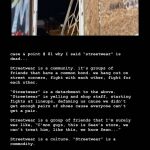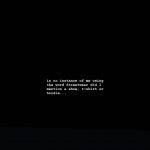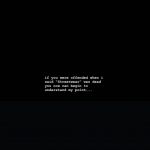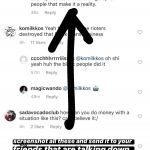 There remains a certain dissonance, however, between the values exhibited by Abloh and his work, which has indeed elevated the very concept of streetwear, but has also fueled the toxic consumerism of hype culture by creating streetwear items worth thousands of dollars: it was Abloh in person who transformed streetwear from community to commodity. Amidst the chaos, even ideological, that characterizes these protests and the reactions to them, the most important comment remains that of Kareem Abdul-Jabbar who in his op-ed in the Los Angeles Times said:
«What you should see when you see black protesters in the age of Trump and coronavirus is people pushed to the edge, not because they want bars and nail salons open, but because they want to live. To breathe.».