nss London Fashion Week Awards
And the Oscar goes to...
The London Men's Fashion Week is over. It began with Pikachu parading on the Bobby Abbey catwalk and continuing with a relative balance between English tailoring tradition and avant-garde fashion. An ability to approach fashion that the British have always shown us, despite the background role of London Fashion Week compared to other major European cities, weaker in its designer names and media attention. The new designers, however, have helped to bridge the gap in respect to Milan and Paris and to witness the irrepressible artistic fervor of the latest generation of London creatives.
We decided to recap what happened during London Fashion Week, awarding 8 prizes, divided into as many categories, because, like a real show, there were main protagonists, supporting actors, revelations and twists.
Best Show: Feng Chen Wang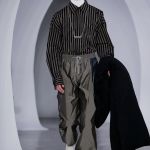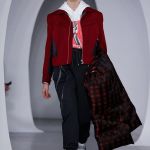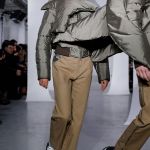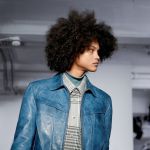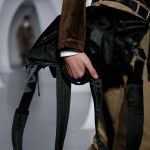 With the balance perfect balance between convincing shows and other more disappointing, to clear our heads during this London Fashion Week was the Chinese brand based in London. The founder is inspired by the diversity of cultures and the freedom of thought that allows such a unique city like London. Great variety of colors and garments, which stand out even more on the white catwalk. Just a small doubt to the brave reworking of an iconic model like Converse Chuck Taylor, but it was a difficult undertaking, we forgive you.

Best Supporting Actors: Kiko Kostadinov x Asics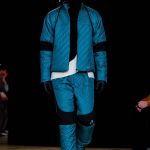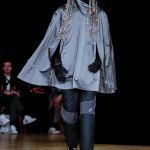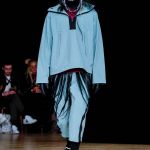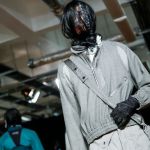 During the Bulgarian designer's show, much hope was placed on the evening, when the new collaboration with Asics was confirmed, after the sneakers released in the past months. The collaboration with the Japanese sportswear brand seemed perfectly coherent with the style of Kiko Kostadinov, brought to life by models with faces completely covered by their own hair.

Best Revelation: Studio ALCH

In the past year, Mini Swoosh demonstrated its ability to assemble and define fashion as a real creative laboratory. We really hoped it would maintain the same levels of fantasy to which we have become accustomed, and we can say that we were not disappointed. He also showed us a first look of the new Air Max 720.


Best Special Effects: A-COLD-WALL*

On the sides of the catwalk on which Samuel Ross's F/W 19 was presented, a body of water was set up, completely in the shadows, inside of which three characters dressed in black and with their face colors removed, performing a sort of choreography around the show that we were all waiting for in this Fashion Week.
Best Sneaker: Air Force 1 x C2H4

Nike alarm! Nike alarm! Everyone's reaction as soon as we saw the feet of the C2H4 models on which a new prototype of what seems to be an Air Force 1, black with the swoosh, laces, and details on the upper in 3M. Also, in this case, an attempt to rework a great classic of street culture, and we are sure that as soon as there will be news, fans will not back down from buying it.
Best Location: Kent & Curwen

The brand designed by Daniel Karns and owned by David Beckham has brought the English tailoring tradition to the forefront. To do so deserved also a worthy location, a palace of unique elegance, in wood Victorian/Baroque style, decorated with red roses, a symbol of Britishness and patriotism.


Best First Row: Liam Hodges

One of the most fashionable designers of the English capital, appreciated by footballers and celebs, who were photographed in the first row at the Saturday show. Among these, two of our favorites, Hector Bellerin, Arsenal's Spanish defender and personal friend of the designer, but also Gully Leo, extravagant as always and protagonist of this FW.


Best finale: Bobby Abley

Let's start by saying that this was the most surprising ending because for the notion of best I think we would need to discuss, however, seeing Pikachu come out from behind the scenes of the show has made it clear from the first day that we should not expect anything trivial from this London Fashion Week. "Pika Pika" (Cit.).
Photo by Now Fashion