RedDuo's art blankets
Between upcycling and short supply chain
Loads of Lines is a limited edition collection of handmade and hand-painted art blankets made entirely from recycled materials and produced in Italy by homeware brand REdDUO through a short supply chain. Founded by business and life partners Fabiola di Virgilio and Andrea Rosso, the REdDUO brand touches everything around the home in different ways, creating an intimate visual and tactile experience that combines fashion, design and art.
REdDUO is a multi-layered project that celebrates the home and the handmade in its contemporary form. It is a desire to create everything that makes up a home environment, uniting multiple elements into a single vision. The desire of the two founders to populate their homes with products that they designed entirely themselves was the opportunity to make this connection a reality. Thanks to their inclinations and career paths, Di Virgilio and Rosso were able to combine their in-depth knowledge of products, textiles, design and creative direction with their world views to design different experiences in intimate spaces. For both founders, a commitment to preserving local craftsmanship, along with ethical and sustainable sourcing of materials and quality of products and workmanship, must be at the heart of any project. For this reason, REdDUO is manufactured in Italy through a short supply chain and uses only recycled and traceable products.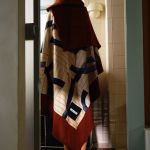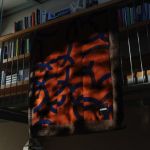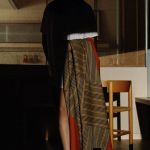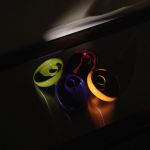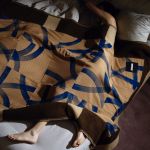 Loads of Lines is the second chapter in REdDUO's journey. After the first collection Third Eye, which consists of vases, plates and holy water bowls made of clay, the brand now presents a limited collection of so-called
art blankets.
The new pieces are the result of an upcycling project with discarded fabrics. The co-founders found quality, potential and life in the 100% wool fabric waste. They set themselves the challenge of giving these materials a second chance and transforming their irregularity into charm. The lengthy, entirely handmade production process involves three different seamstresses for each art blanket, using every part of the waste (including the original selvages) as part of the new design. Once the blankets are finished, they are hand-painted with a pattern designed by Di Virgilio and Rosso. Even the label, which features a modern and striking aesthetic, is relief printed and made from recycled materials.
The new collection will be available from 15 December 2022 on RedMilk space, the e-commerce of RedMilk magazine, of which Di Virgilio is editor-in-chief.