Rebook unveils the "Olympic Dream Team Snub" Shaq Attaqs
A remembrance of when The Big Aristotle was snubbed by the Olympic selection back in '92
Back in 1992, it was time for the Summer Olympics, and in the US basketball representative players like Michael Jordan, Magic Johnson, Larry Bird, Charles Barkley, Jon Stockton were called. Many great players, but not Shaquille O'Neal. Many people disagreed with this decision.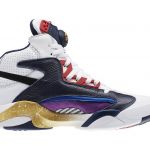 Today, Reebok celebrates the fact with the launch of a celebratory sneaker called "Olympic Dream Team Snub". The combination of all colors is not casual, in fact, with the traditional American white/red/navy combined with a purple and royal blue inner sole, with the addition of a golden fade that envelopes the heel of the shoe. The recall to the colors of the sneaker worn by Leatnner and the whole Olympic team is now just a supposition, as Reebok hasn't released any official specific yet. So, the homage to the Dream Team without Shaq is only a supposition for now.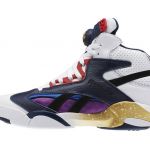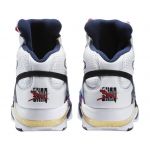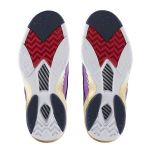 Shaq himself talked about that decision in 2012, commenting it with great wisdom: "I was pissed off. I was jealous. But then I had to come to the realization that I was a more explosive, more powerful player, but Christian Laettner was a little bit more fundamentally sound than I was. Plus he stayed all four years and graduated. I just think it helped me grow as a player."
The rest is history: in '94 Shaq won the Gold Medal for the FIBA World Cup and another one with the Olympic team in '96.