Five brands that will make a comeback in 2023
Some historical brands have set their sights this season on relaunching themselves in the football that counts
It's hard to stay on top in any industry. In fashion and sportswear, brands come and go, just like musicians who have a few successful albums and carve out a decent career before fading into the background. In the world of football kit production, there are plenty of names who have fallen by the wayside and dropped out of the game completely. The logos of Kronos, Virma and A.B.M were once regular sights on football pitches across Italy, but are now confined to the pages of old football annuals and Google image searches. Not all brands throw in the towel after some time on the sidelines though. Just like ABBA and the Eagles reformed after years apart, these five brands are getting back into the business of making football shirts.
Meyba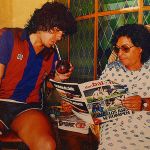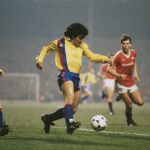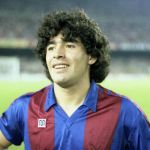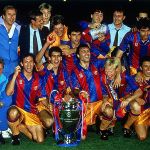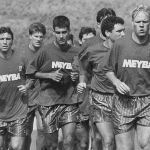 Before sleeve taping became the hallmark of Kappa, it was a staple of Catalonian brand Meyba's jerseys in the Spanish Primera Division. Throughout the 80s they dressed Diego Maradona's Barcelona, Atlético Madrid, Real Betis and others in clean, simple designs. They enjoyed a solid decade in Spain, but the 91-92 season would prove to be their last, and by that stage they were down to just one club. They did at least go out in a blaze of glory, as Barcelona beat Sampdoria in the Champions League final in their bright orange number, giving the local brand a fitting send off. Almost 20 years passed before they re-emerged with Neal Heard as creative director, signing FC Twente as their first club of their second coming. They brought their sleeve taping with them and have produced a couple of shirts in line with their 80s traditions, though some of their work for Las Vegas Lights and Oakland Roots shows that they've got ambitions beyond just living off former glories .


Mizuno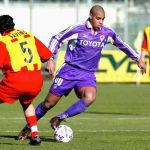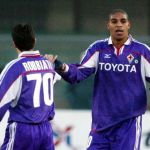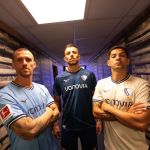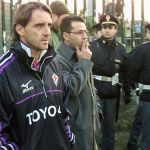 The Japanese brand were always more known for their boots than their kits, and although they didn't ever actually stop making shirts, it was definitely a case of "out of sight, out of mind" for a few years. They have maintained a presence in their homeland since their debut in the early 90s, and kitted out some teams in the English lower leagues during that first decade. A sole season with Marseille in 1995-96 and another with Fiorentina in 2002-03 were their highest profile partnerships, but a look at their many J-League offerings show that they have always produced quality gear. The mid 00s to the mid 2010s were fallow years, but Mizuno started making inroads back into Europe towards the tail end of the last decade. Deals with Cesena, Sudtirol, Citadella and Portimonense in Portugal paved the way for bigger things. Last summer, Lazio and VFL Bochum were their first two big league clients, both of whom must be very satisfied with what they've received. Augsburg are next up and there are plenty of fans who would love for their club to bear the Runbird on their kits based on the strength of this particular comeback.
Reebok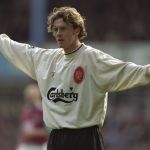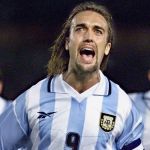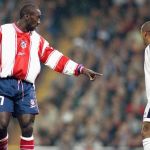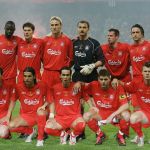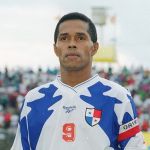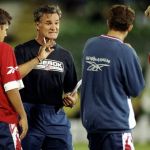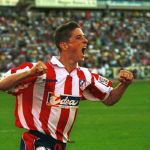 Reebok were already on the way out of football when a deal with CrossFit in 2011 saw fitness gear become their priority. They disappeared from the sport altogether at the end of the 13-14 season. Throughout the 90s they had displayed a penchant for placing a massively enlarged version of their vector logo across the shoulders of their kits, as well as a fondness for sublimated graphics. Liverpool, Fiorentina, Atlético Madrid and Argentina all came under their umbrella in their heyday with Thierry Henry, Ryan Giggs and Andriy Shevchenko amongst their ambassadors. With so much heritage in the game, their return is much anticipated. In Brazil, they sponsored Palmeiras, Sao Paulo and Internacional at various points, but it is with Botafogo that they will begin to rebuild their portfolio. Fans may be hoping for new kits similar to the ones from their archives, but Reebok could be keen on positioning themselves as a genuine competitor to the big brands of today in terms of modern design and technology. One to watch.
PONY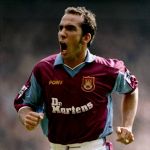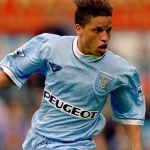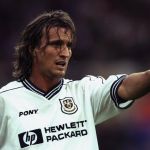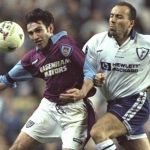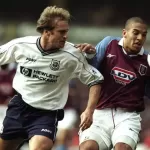 Pony is a forgotten name of the footballing world, with many not aware of their long presence within the sport. PSG, Borussia Dortmund, Lyon, Colo Colo, Tottenham and West Ham all wore their shirts at some stage, and Pele and Paolo Rossi were brand ambassadors. Their greatest era in the game was the 90s, when they were technical sponsors of a host of Premier League teams, but they didn't quite make it into the new millennium. Still going after several changes in ownership, the American brand are now celebrating their 50th anniversary and cleverly using it to remind everyone of some of their finest work. They've relaunched a couple of classic Tottenham shirts, identical to the originals, and they've supposedly got more in the pipeline. We probably won't see them on the pitch, but like-for-like remakes of some much loved jerseys will certainly go down well with the public.
Patrick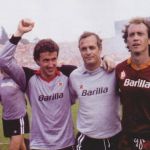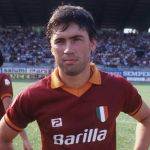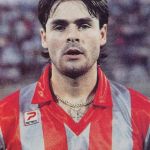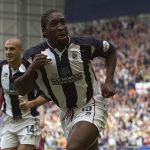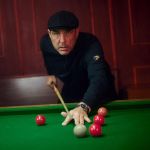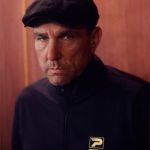 Another forgotten name that once graced the feet of some of the best talent around, Patrick have been around for over 130 years. Michel Platini wore their boots in his pomp and their capital P emblem was in clear sight when Roma won the Scudetto in 1983. They supplied many UK clubs with jerseys from the 70s through to the 90s, but the size and status of the clubs they partnered with gradually started to wane as the years went on. They persisted all the same, mainly outfitting lower division French and Belgian teams these days, but they recently relaunched themselves in the UK, focusing more on collections inspired by 80s terrace culture. Former footballer, actor and notorious hardman Vinnie Jones was a suitable choice for their "Villains" range, and a re-release of that famous Roma shirt is also on the way.