Reebok released Michael Jordan track jacket of Barcelona '92
SPOILER: The one they talked about for a long time in "The Last Dance"
After the last episode of ''The Last Dance'' in which it is told how Michael Jordan - during the 1992 Olympics awards ceremony - used an American flag to voluntarily cover the technical sponsor of his suit, Reebok decided to take advantage of the visibility given by the ESPN documentary to revive the representative track jacket of the USA Basketball Dream Team.
Reebok Classic's Instagram account was taken by storm after a post popped up in which the British brand ''trolled'' Jordan, telling him that ''they would have preferred the flag to be placed on his left shoulder'', so such as not to cover your logo.
The jacket had been released for the last time in 2018 but, given the appeal reached in the last few weeks by every item concerning MJ, the decision was to re-propose it, albeit with some differences compared to the original version: the body is divided between stars and white, red and blue stripes, with the striped left arm and the starry right arm. The logo on the chest that Jordan, by covering it, made famous, is present and is proposed with larger dimensions on the back.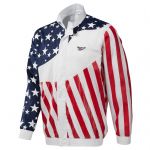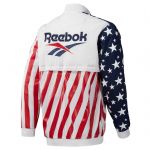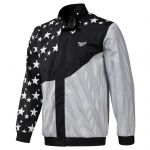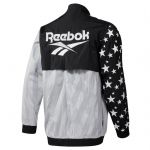 The three main differences between this jacket and the OG jacket are: the positioning of the Reebok logo, which passes from the right to the left side (the same one that Jordan had not covered with the flag), the absence of the "USA" cubital writing on the part front and the positioning of the colored panels which are slightly different.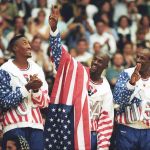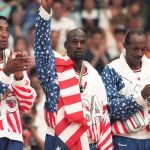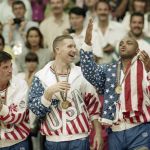 In addition to the classic version in red, white and blue, there is also a new black and white colorway for those who prefer a monochromatic look.
Both of these track jackets will be released on the American Reebok website on May 8 at a price of $ 80 USD.