Why Netflix Italia's "Zero" series is a must watch
The superhero show tells a humurous, captivating & multi-layered story of Black culture and identity in the Italian context
After months of anticipation, Netflix Italia's original series entitled Zero premieres online today. Written and ideated by Antonio Dikele Distefano , who took inspiration from his novel "I have never been my age," the series features a majority Afro-Italian cast, with actor Giuseppe Dave Seke as lead-actor who plays the role of Omar a.k.a Zero, the main character in the imaginary peripheral district of Barrio Milan. An introverted growing adolescent in search of his identity in a world that renders him metaphorically invisible, Zero encounters a group of friends who inspire him to explore different sides of himself, and in the process, he also discovers his ability to physically make himself invisibile. In exploration of this new found superpower, Zero and his friends embark on adventures with the intentions of finding ways to better their community.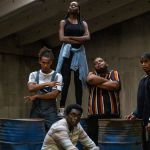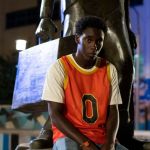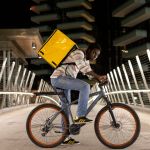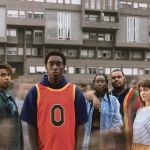 Throughout the series, Distefano finds ways to perfectly intertwine humour, satire and superhero pop narration into storyline whose basis is reality, keeping the viewer entertained and interested while also educating them on the realities that exist for the Afro-Italian community in Italy. In telling the story of an Afro-Italian character who feels invisible, he invites the viewer to step outside of the metaphoric boundaries of the series and contextaulize the wider realities that exist beyond, without explicitly overpoliticizing the storyline.
"The thing I want to do is to make it clear that these are just guys who live an everyday life like everyone else in Italy. Surely there exists a few differences between these characters and other Italian boys, like their experience at home. The fact that when they are at home at least one of the parents speaks with the mother tongue, or the family's cultural habits etc. However, I don't want to Americanise it, oftentimes at the cores of many American series there are political statements. I think that the political statement is simply the fact that this story exists. A series about black Italians, with an all-black cast, is already a sort of political action in itself," he explained in an interview with nss magazine last year.
As an Afro-Italian himself, with the help of a strong cast of Afro-Italian actors, Distefano reclaims the power of invisibility as an attribute that may be traditionally seen as a disadvantage by shifting focus on the advantages that exists within its context, and in simply doing so, he offers a perspective that gives insight on the beauty that exists in being black in Italy by breaking away from the presumed stereotypes that are often seen in current day Italian media.
Although fictional in some sense, this series is a global introduction to the real Italy, a diverse multi-ethnic country, that produces a class of powerful talent who are very much capable, awareness and ready to take the mic and tell their own stories, which is simply one of the very few steps towards local change in achieving better representation in Italian media.