The Versace family against "The Assassination of Gianni Versace"
The second season of "American Crime Story" based on Mauresen's documented bestseller "Vulgar Favors" at the center of the controversy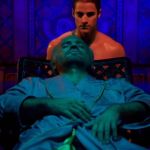 Predictably, the second season of American Crime Story is the focus of a series of controversies.
The series produced by Ryan Murphy, one of the most anticipated of 2018, after the great success of the event talking about OJ Simpson, dedicates his new chapter in events linked to July 15, 1997, when Andrew Cunanan murdered Gianni Versace outside the fashion designer's villa in Miami.
Now that the show is going to go on the air, the first episode is expected to be in the US on January 17 FXil and Italy on Fox Crime 19, the Versace take away from the project and issue a press release which stated:
"The Versace family has not authorized nor has it in any way been involved in the TV series dedicated to the death of Gianni Versace. Since Versace has not authorized the book from which it is partially drawn and has not taken part in writing the script, this TV series must be considered a work of fiction."
The answer of the tv channel:
"Like the original American Crime Story series The People Vs OJ Simpson, which was based on Jeffrey Toobin's non-fiction bestseller "The Run of His Life", FX's follow-up The Assassination Of Gianni Versace is based on Maureen Orth's heavily researched and authenticated non-fiction best seller "Vulgar Favors" which examined the true life crime spree of Andrew Cunanan. We stand by the meticulous reporting of Ms. Orth".
It is not the first time that the designer's relatives have expressed their concern about the TV series. Murphy revealed that Donatella Versace Donatella was worried about how her children would be portrayed, not even teenagers at the time, perhaps because of which Allegra and Daniel will not appear in the episodes.
The role of the talented Calabrian is entrusted to Edgar Ramirez, in the role of comrade Antonio D'Amico is Ricky Martin and Penelope Cruz will be Donatella.
The Spanish actress, a longtime friend of the woman, told Entertainment Weekly that she had talked with Donatella about her role and series:
"It was a long conversation ... That was very important to me. I think she knows that the way I'm playing her, that I truly love her and respect her ».
Will her performance change the mind of Gianni Versace' sister, and of the whole family?