Will we end up eating our own clothes?
The relationship between fashion and food has become more experimental than ever before
Asking a vegan if he or she is wearing animal skin might be bizarre (as well as inappropriate) according to the "we are what we eat and wear" theorem. Indeed, the pandemic and lockdown have reshaped the relationship between fashion and food, making the boundary between the two worlds even more blurred.
If during the lockdown content creators had reveled in feeding us aesthetic dishes by swearing absolute allegiance to the DIY mantra, food designer Katia Gruiter went off the deep end in her newsletter saying that we will most likely end up eating our clothes. In fact, more than a decade ago, Patagonia had already launched its food marketplace, and now Pangaia has even come up with an energy bar by making a carbon-neutral product with biodegradable packaging.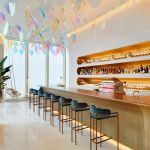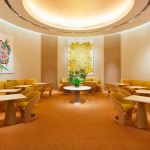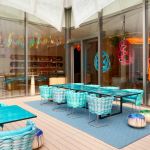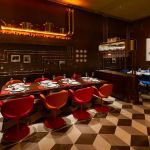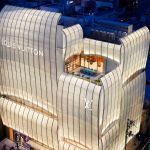 In 2021 Louis Vuitton opened its first restaurant in Osaka, while Dior-the news of the reopening of the legendary store at Avenue Montaigne 30 coincided with last fashion week-opened its boutique restaurant. Just as Stella McCartney followed the presentation of her collection at Le Bon Marché with a workshop on vegan cooking. A sign that evidently the relationship between fashion and food is experiencing a rather interesting season of empowerment, rewriting the very concept of lifestyle. What are the points of contact between the two worlds?
The fashion-deco-art triad
Nonna's Grocer, a concept store inspired by the typography of the founders' great-grandparents, offers hyper-realistic fruit and vegetable candles designed to create a new ritual during meals. Dada Daily, on the other hand-whose motto could be summed up in the formula bring decadence to the table-combines the sale of functional objects with unconventional snacks such as cauliflower popcorn or honey-glazed Umami nuts, celebrating everyday objects that often go unnoticed. Just as Jacquemus, along the lines of Marcel Duchamp's aesthetic narrative, has repeatedly drawn on the gastronomic world to reexamine kitchen utensils, plates and dishes under a new lens. And it all flows into visual merchandising projects that offer an experiential journey modeled on the same mood.
DIY attitude
Food and clothing are two necessities that shape both our lives and our identities. In France, Buitoni has leaked a real craze for homemade pizza and speculated that it is set to grow. In fact, the subreddit dedicated to pizza has increased by 60 percent in the past two years, from 228K to 364K members between January 2020 and 2022. Whereas Redditors used to post their opinions on restaurant pizzas, now most posts are about homemade recipes. A trend shared right along with the fashion world, which, on the social platform Tik Tok, has spawned an inordinate amount of trends-from subsersive basics to cottagecore just to name a few-that can restore a relationship with the body and clothing taken for granted. Just like that with food.