In the widening gap between rich and poor, luxury will continue to grow
It will be the mid-priced brands that will pay the cost of the crisis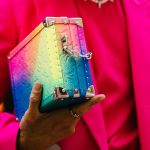 With the social elevator seemingly at a definitive standstill and a gap between rich and poor becoming deeper and more abysmal, one would expect the luxury industry, too, to be affected by the many, many problems that are weighing on the world's economies. Yet this is not the case: the Kering Group's revenues are up 15 percent to 20 billion in 2022, LVMH's 23 percent to 79 billion, even the Prada Group is up 21 percent to 4.2 billion while Chanel's are up 22.9 percent to $15.6 billion. And all this considering how the price of any commodity, and energy itself, has soared over the past year. Fast fashion is also growing: Zara's profits have risen to 23 billion despite a price increase, the same goes for H&M, which reported revenues of more than 19 billion despite much slower growth while brands like Shein, Temu, and Primark are healthier than ever. If the brands at the top and those at the bottom of the fashion food chain are thriving, however, it is the mid-piece brands that are now suffering it all. This revenue swing affects companies such as Gap Inc., Kohl's, Abercrombie & Fitch, Nordstrom and Macy's, but retailers such as Zalando and SSENSE are also having problems while a group such as VF Corporation has had to cut its expectations for revenues to grow 5% or 6% this year instead of 7%, with Vans expected to perform worse on average this year. Guess has also had to mantain « a prudent approach» for its fiscal forecast, given the less-than-stellar growth over the past year that the CEO attributed to «severe supply chain disruptions, creative product shortages and skyrocketing costs» compounded by a climate of distrust from the public weighed down by inflation that has put great pressure on all structural components of the brand.
The State of Fashion 2023 report actually reads: «We anticipate that the luxury sector will outperform the rest of the industry, as wealthy shoppers continue to travel and spend, and thus remain more insulated from the effects of hyperinflation». Also according to McKinsey, luxury will continue to grow between 5 to 10 percent this year, but outside of this market, the apparel industry «will struggle to deliver significant growth». And specifically it will be the European market that will contract, with a reduction of between 1 and 4 percent while «China and the United States are expected to fare better, growing between 2 and 7 percent and between 1 and 6 percent, respectively». On France's Le Monde there is talk of a retail crisis: new generations are buying online, often secondhand, and local entry-level brands such as Pimkie, Kookaï, Naf-Naf, and Camaïeu are in decline while in Italy, according to the Corriere, 59.7 percent of Italians will reduce their spending on clothing. According to Vogue Business, then, independent multi-brand boutiques are suffering in the U.K., with an average of 47 stores closing per day in the past year culminating in the closure of Manchester's indie fashion temple, Oi Polloi, a few days ago that also drew lamentations from Liam Gallagher. For brands, this means a major overhaul of the way they operate on the inventory floor, which, after last year's supply chain problems, is full of piled-up goods that are now difficult to move, creating a chain reaction of cancelled orders, discounts and real hemorrhaging in profits that ripple backward throughout the supply chain.
Oi Polloi closing down noooooooooooooooo ffs there is no GOD

— Liam Gallagher (@liamgallagher) March 9, 2023
While the retail crisis affects inventories and supplies, there is the public divided between bargain-seekers and investment-seekers: one buys fast fashion at bargain prices, one buys secondhand with the best value for money, one buys ultra-luxury - but the old department store brands no longer inspire, too everyday to be desirable, too expensive to be cheap. And those who buy in fashion boutiques also tend to invest in brands that store their value, those that inspire certainty since even in the luxury ecosystem, fledgling or relaunched brands remain unstable: between the huge number of never-before-heard-of new brands crowding the fashion week calendar, the galaxies of independent and niche brands that are never mentioned but have been going strong sales for years, and the others, such as Trussardi or Victoria Beckham, that have downtown stores and hot creative directors but are in a perpetual state of financial crisis everything is increasingly confusing. Another aggravating factor is pricing, which, in the same luxury context, can vary wildly with products of equivalent if not higher quality costing half as much or a third less depending on whether one leaves one boutique in Montenapoleone and enters another: the only criterion is the arbitrary positioning that a brand has chosen for itself, without quality necessarily changing from one brand to another or without a certain brand specializing in a certain product in particular. It is clear that in a context of contracting consumption, rising costs, and saturating markets the entire retail world is feeling the panic of failure. Certainly the old and opposing business models of exclusive and inaccessible luxury and also of prices lowered to the point of insanity continue to function precisely because of their basic, instinctive simplicity - two models whose survival at the expense of intermediate solutions is the most unapologetic portrait of a world that is increasingly black and white, increasingly polarized and divided into opposing factions.