Should tiktokers be invited to the Fashion Week?
The short answer is yes, as long as their presence doesn't come at the expense of those who actually work in the industry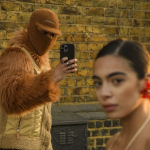 It wouldn't be a true fashion week without controversy that drags on well past the conclusion of the Milan shows. This edition what caused a stir and sparked heated debates was the issue of guests, particularly when it came to tiktokers. Almost a déjà-vu of the time when bloggers began to enter the restricted fashion circle, with no small amount of perplexity and resistance from the "old" guard. If at that time they were the bloggers who later became influencers, today they are the TikTok creators. Never as this edition have they been protagonists of street style, attended fashion shows, and documented second-by-second outfits and after parties. So far nothing strange, in a way it's part of their job. But is it really?
Inviting these personalities to the shows feeds a completely distorted narrative of what Fashion Week is and how it works. Not that its mechanisms are perfect at the moment, but in many ways, they still make sense and have reason to exist. Seeing journalists, buyers, and tiktokers sitting next to each other creates a short circuit that reflects well the state of health (and confusion) of the fashion industry. Not only that, the climax is reached when the press and insiders are asked to stand up to seat celebrities (now an inevitable and accepted plague at every show) and influencers in the front row, as has happened in recent days. As Luigi Giaretti pointed out on TikTok, fashion week should be intended as an industry event, like the Salone del Mobile for insiders, with events reserved for the press and insiders and others open to the public, such as shows or after parties. There needs to be a middle ground between the closed circle of brands that don't even share the images of their latest collection and the chaos seen at some of this last MFW's shows.
When it comes to the perception of fashion in Italy, the notion persists that it's such a frivolous and shallow thing that it makes no sense it should be limited or consumed by a small and select audience. After all, what does it take to understand a look, to formulate an opinion about a collection, everyone deals with clothes every single day. Undoubtedly, the reports on the subject by Striscia la Notizia or Le Iene (to call them satirical would be a compliment) do nothing more than reiterate a carnivalesque and grotesque image of those who take part in the FW, thus giving reason to those who consider it a useless and futile event. Circling back to the controversy, what does the presence of tiktokers add to a show? Will they recount it on their page differently? Will they explain the collection's references, inspirations, and backstage to their audience? That would be great, but usually Italian creators who are invited to shows aren't known for this kind of content, and those who are are instead forced to watch the looks on Vogue Runway. If the pseudo-democratization of fashion goes through these personalities, who are called to act as a bridge between the establishment and their audience, it requires an awareness and knowledge that in most cases is lacking.
The great American dream of starting from the bottom and reaching for the stars embodied by some tiktokers should be confronted from time to time with a healthy dose of impostor syndrome, to really understand whether in that context or at that event their presence is justified. At the same time, press offices and brands always ready to compete for the (viral) personalities of the moment should be questioned too. It's a matter of identity, a reflection on what a fashion week should be and what it is instead, to whom it wants to speak, to whom it's addressed. To date, there is a lot of confusion.