Prada prepares for succession
Are you ready for the post-Miuccia era?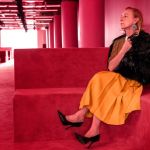 Miuccia Prada, referred to in fashion circles as La Signora, has been a fixture in the fashion world for decades. Together with her husband, Patrizio Bertelli, Miuccia Prada took a historic but relatively anonymous luxury luggage and accessories brand and turned it into one of the greatest empires in contemporary fashion. Now, at 75 years old, the couple is preparing for the final handover before retiring from the scene: next Jan. 26, at a board meeting, Andrea Guerra will be proposed as the new CEO, while Bertelli will become chairman and Paolo Zannoni, the current chairman, will be executive vice-chairman of the Prada Spa board and chairman of Prada Holding Spa. Miuccia Prada will remain creative director for the time being along with Raf Simons as well as a board member. Guerra is expected to remain CEO of the group until Lorenzo Bertelli, in about three years, can assume the role of future leader. In the meantime, it will be necessary to enlist new top managers, sign the agreement with L'Oreal Beauty and explore the second listing in Milan. The Prada family still owns 81 percent of the group's shares and does not seem interested in selling them.
Analysts and markets reacted positively to the future appointment as CEO of Guerra, a veteran of Indesit, Luxottica, Eataly, and also from LVMH. It was during his time at Luxottica, which has managed Prada's eyewear licenses since 2003, that Guerra and Bertelli had met, establishing a working relationship that culminated only this year. The choice of Guerra also served to make the succession process less risky, reassuring the markets with his past of solid sales and performance but also with his ability to work within companies that are very much linked to the personalities of their founders or historical owners, such as Luxottica's Leonardo Del Vecchio and Eataly's Oscar Farinetti. His entry into Prada comes at a moment of strength for the brand, which, after the beginning of the double tenure of Miuccia and Raf Simons, returned to profitability in 2021 after a strong second half of the year, thanks to increased sales of handbags, footwear, and ready-to-wear, which registered a 53 percent increase in revenues over 2020 and a 16 percent increase over 2019.