Rick Owens was the unsuspected star of the latest red carpets
From Billie Eilish to Zendaya, Owens' designs were all over the place this award season.
There are designers and brands that are almost naturally associated with Hollywood red carpet looks: Gucci, Versace, Armani Privé, Prada, Louis Vuitton - just to name the most famous ones. Yet during the last award season on the red carpet a small group of very relevant celebrities started wearing Rick Owens clothes. Yesterday there was Billie Eilish at the Grammys, who perhaps has a much greater affinity with Rick Owens than any other brand; Hunter Schafer at the Oscars afterparty, then Halle Berry at the People's Choice Awards, Tina Kunakey at the Arabia Prize Awards in Qatar, Zendaya at the London premiere of Dune and, first of all, Timothèe Chalamet and Rosalìa at the last Met Gala last September. Prior to the Met Gala, in fact, Owens' designs were not a frequent sight on the red carpets: this year only Billy Porter had worn a FW20 coat from the brand for Dick Clark's New Year's Rockin' Eve Special on New Year's Eve and Hailie Sahar had worn a dress from the brand at the Critics' Choice Awards. It remains very telling, however, that since September, the designer's gowns have appeared on key celebrities-dominating public attention.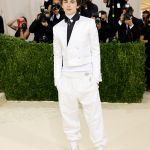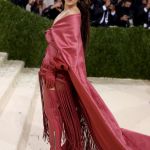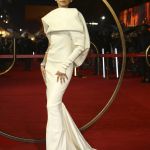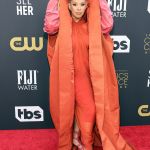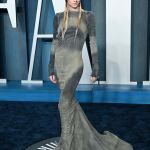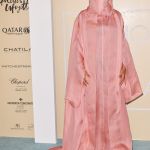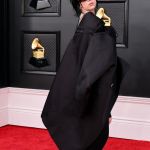 The looks worn by all the celebrities mentioned above, however, mostly come from that group of "pandemic collections" presented by Owens in Venice during the lockdown, except for Billie Eilish's look last night which instead came from the FW22 presented in Paris during the last fashion week. Indeed, Owens' women's collections presented in recent years have resonated strongly, thanks to the massive presence of long evening gowns with sculptural silhouettes that prevailed, especially in FW21 over Owens' more unusual or revealing classic women's silhouettes, which would be hardly suitable for a gala dinner or an awards ceremony. After all, among the many inspirations the designer uses for his women's collections are the great masters of Parisian couture of the past: «[Madeline] Vionnet, [Madame] Grès e [Azzedine] Alaia come to my mind most. I'm attracted to that kind of focus and pace. […] I knew that I wanted to make couture silhouettes with the ease and familiarity of t-shirts. I wanted to drag special-occasion clothes into every day. It was my form of subversion.», Owens told Le Temps back in 2007.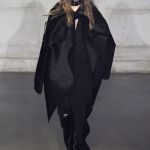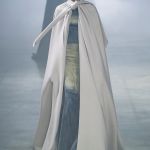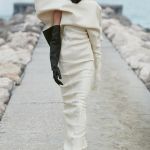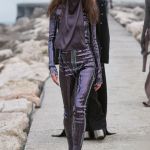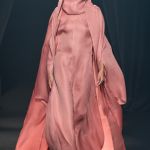 What immediately jumps to the eye, however, and what makes this sudden appearance of Owens' work on the red carpets of Hollywood's elite remarkable is the beginning of a different perception of beauty: if classic red carpet dresses are covered with details that are precious and delicate, with bows, crystals and fragile decorations, and are mainly built for thin and slender hyper-feminine physiques, many of Owens' designs are, both in concept and in physical construction, much less conventional and more avant-garde. That is, they are expressive of a feminine identity untethered from the image of conventional elegance and delicacy whose concept transcends the traditional connotations of femininity itself - his womenswear, feminine as it is, does not pigeonhole specific identities but expresses only a statement and an aesthetic: his clothes do not speak of social status, career or conventional gender roles, just as many of these designs (not all) are considered much more body inclusive as they are less dependent on the wearer's body than others and able at the same time to cover bodies without hiding them, always creating a precise silhouette - the lessons learned from Madame Grès and Madeleine Vionnet pay off.