Chloé has just defeated greenwashing
Now the other brands will follow?
Yesterday Chloé, the brand directed by Gabriela Hearst, officially became a B Corp, a certification that makes the environmental and social performance of a company as measurable as its economic results and that, to be maintained, requires adherence to very strict and specific standards as well as a policy of absolute transparency on its supply chain and on all the steps of its hierarchy. Riccardo Bellini, CEO of the brand, specified that the certification does not want to become a marketing tool but rather represents the beginning of a purpose-driven turn of the brand and wants to inspire other brands to do the same. The B Corp certification is in fact more than just a badge that testifies to the sustainability of a brand: it is indeed its objective, scientific and more stringent verification, which must be renewed periodically, and which above all cancels the root of the problem of greenwashing. Virtually every clothing brand, including the very polluting Shein, has in fact issued statements and implemented initiatives to sell itself as sustainable – yet, as highlighted by last week's Coach case, harmful practices such as the destruction of the unsold still survive in the shadows.
Especially in the case of luxury fashion, and Chloé is the first luxury brand to become B Corp, the gap between declared and effective sustainability can become large. A situation of ambiguity that on the one hand is evidenced by the ratings of associations such as Fashion Revolution, which in its Transparency Index 2021 showed how many of the big fashion brands are unclear about their policies; but on the other hand it is aggravated by the same fallibility of the most accredited rating systems. The Good on You database, for example, is normally considered very reliable and yet its current rating on Chloé still appears mediocre – an evaluation that the B Corp certification itself proves to be false. There can certainly be a delay in updating Chloé's profile, which however makes it clear how difficult it is for the final consumer to determine with absolute certainty the ethics of a brand. An information impasse that, however, the B Corp certification solves without leaving room for ambiguity. What is more important to clarify, however, is that by undergoing the B Lab exam, Chloé has shown again how the only real antidote to greenwashing is accountability, something that goes beyond marketing strategies and statements made to the press and that becomes a radical, examinable and rigorous taking of responsibility.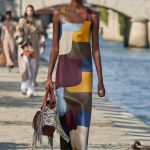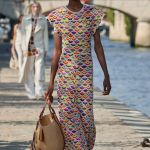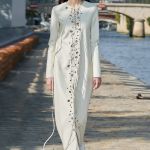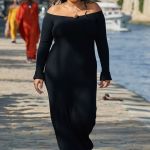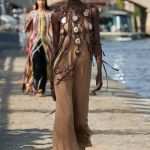 Of course, creative directors have a very important role in this process: in his interview with WWD Bellini underlined how the arrival of Gabriela Hearst, with all her expertise on sustainable fashion, has greatly accelerated Chloé's eco-conversion considering that «eighty percent of solutions are really sitting on the design table». But the advantages, as well as in reputation, are also commercial: the brand has for example introduced in its SS22 collection the Chloé Crafts line, composed of completely handmade pieces that convert sustainability into ultra-exclusivity and also have their own separate spiral-shaped logo. Something similar was done by Loewe with the Eye/LOEWE/Nature line, a sort of sustainable sub-collection, and Bode, with the artisanal line One-of-a-Kind. However, Chloé's B Corp certification shows that the answer to the problem of greenwashing is really as simple as taking an exam – something that almost every famous fashion brand, especially a multibillionaire, would perhaps prefer to avoid so as not to have to answer uncomfortable questions. And of course, B Corp's certification represents the beginning of a conversion towards sustainability and not the end – demonstrating that becoming a sustainable brand is a long, laborious but above all costly process.