How much will the secondhand market be worth?
How fashion looks to the past to imagine its future
There's a gorgeous vintage bag on the Gucci Vault website, dating back to the '70s and decorated with a fairly rare detail, a leather-covered clamp – needless to say, it's already sold out. Despite its age, the bag seems almost new: the artisans of the brand have reconditioned it, leaving intact the patina of time that makes it seem more than a design bag and that's it, an object with a story. «Every little sign that appears on the surface continuously gives the object a new look, making it a unique and exclusive piece», writes the brand next to each piece of the archive put up for sale in his digital wunderkammer. While Gucci presented Vault at the Arco della Pace in Milan, Francesco Ragazzi of Palm Angels created an American-style trift shop inside Spazio Maiocchi where vintage pieces and items from his collection co-signed with Moncler coexisted seamlessly – something similar also happened in Golden Goose's new retail space. If on the one hand vintage is experiencing a moment of aesthetic hype, thanks above all to personalities like Michele, the great fashion conglomerates look at the increasingly growing numbers of the secondhand market and everyone seems ready to bet that a part of the future of fashion is right in its past.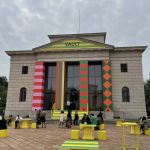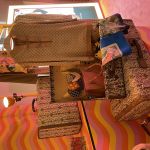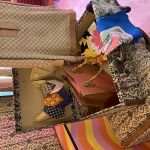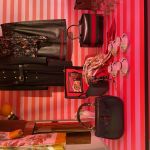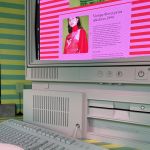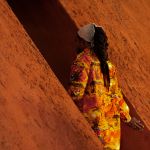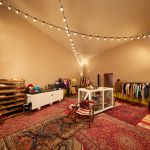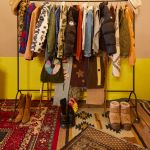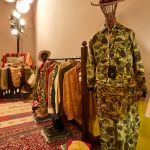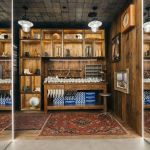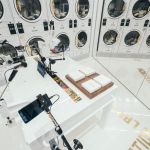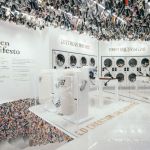 Even in Paris the vintage author is having its moment: last September 22 the young but already renowned company Mon Vintage took control of the entire seventh floor of the Printemps Haussmann department store filling it with 1300 archive pieces. The woman behind the company is Marie Blanchet, a sort of prophetess of archival fashion who worked for Vestiaire Collective and found fame by procuring highly sought-after vintage items of Chanel and Margiela to the Olsen twins. Interviewed by Vogue, Blanchet said she was happy that in the post-pandemic era vintage has become "a real fashion proposal". A statement also corroborated by the numbers: according to ThredUp, over the next 4 years, the secondhand market will grow from $36 billion to $77 billion – a growth rate eleven times higher than the clothing retail average.
An increase that will be caused, according to the report, by a doubling of vintage sellers who are currently 52.6 million but who will reach 118.8 million in the near future – a future that should see a general expansion of the market in every sense, from sellers to buyers, up to the goods placed on the market and the marketplaces themselves. Also this year, then, Vestiaire Collective received funding that brought its market valuation around 1.7 billion dollars, a number that almost brings the platform closer to a fashion brand, while on TikTok the hashtag #deadstock reached 9.5 million views and on Lyst, according to the 2021 Conscious Fashion Report, interest in upcycled garments rose 117% in a year and searches for Bode increased by a mind-blowing 278%.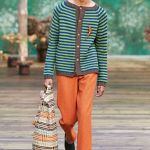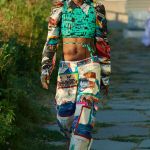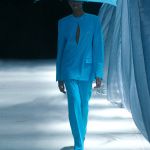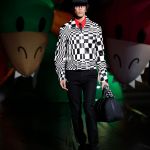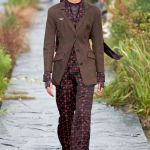 On the creative level of the designers, this interest in vintage and archive has translated into upcycling – initially brought into fashion by the new generation of designers composed of Marine Serre, Emily Bode, Rushemy Botter and Lisi Herrebrugh of Botter and Hillary Taymour of Collina Strada but then arrived in mainstream fashion with collections such as the SS21 of Louis Vuitton signed by Virgil Abloh, all focused on the reuse of deadstock fabrics. On a practical level, the brands have taken different paths: from the various partnerships of Alexander McQueen, Gucci and Burberry with Vestiarie Collective and The RealReal respectively, to LVMH's Nova Source initiative, Heliot Emil's Archive Gallery and the flash rooms from the archives of Acne Studios this spring. The wave has involved not only luxury brands but also retailers, such as Farfetch which recently opened the Pre-Owned section, Yoox Net-a-porter that will launch its resale marketplace this month or Mytheresa which starts a resell service in partnerhsip with Vestiaire Collective. While, according to Lyst, brands that offer in-house repair services have seen an increase in interest of 146% and this year a brand like Chanel announced a few months ago the new guarantee policy according to which the brand will take care of repairing products up to 5 years after purchase - a type of service already active for decades both for brands such as Patagonia, Barbour and Levi's that for extra luxury brands such as Hermés, Gucci and Louis Vuitton and that is part of the after-sales service policy that in the coming years will be increasingly fundamental in the experience of luxury brands.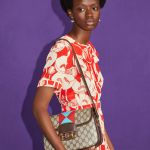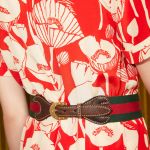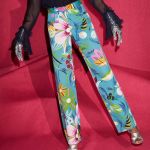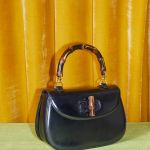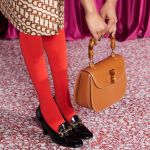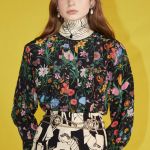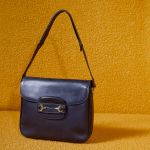 At the same time, initiatives such as Gucci Vault take the resell discourse a step further than the simple sale of secondhand luxury, showing new ways to brands that want to enhance their archives and not simply sell them off: customization and reconditioning. Beyond the already known advantages that brands experience in selling their own vintage (product control, fight against bootlegs, access to new consumer groups and disposal of unsold), with bags and reconditioned items sold on Vault, retouched or customized by the brand itself, it goes to create, as Luke Leitch wrote on Vogue, «a new category of objects that are simultaneously vintage and new». It is an even higher level archive curation from which many brands could take an example but which also does not eliminate the main challenges that brands will have to face in structuring their business in the secondhand market – ranging from the actual procurement of goods to the creation of an ad hoc space for its sale.