Why the fashion industry has finally discovered Levi's
Successful collaborations and the strength of its archive have contributed to the brand's comeback
We are not even in the middle of 2021, yet Levi's has already been part of three high-level collaborations, with Valentino, Miu Miu and Ganni, but also with Heron Preston, Awake NY, Disney, Pokèmon, Denim Tears and bentgablenits. All three main collaborations had to do either with the brand's heritage or with its commitment to the field of sustainable production, which also earned it a good rating on the Good On You platform.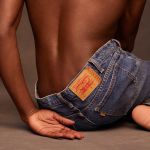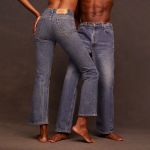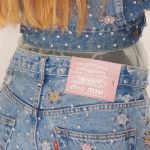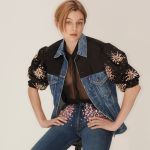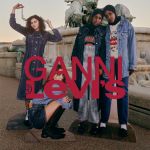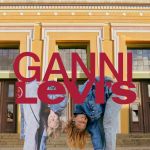 These activities have highlighted Levi's enormous appeal on the market, developed both through an over 100-year history, which has made it the leading denim brand in the world, but above all through values that, over the years, have come to define Levi's, such as the richness of its archives, its absolute transversality on the market and its democratic political connotations – a mechanism similar to what happened with Nike after the famous advertisement with Colin Kaepernick. In fact, in the current cultural climate, the appeal of a brand like Levi's for fashion also passes from political alignment. As Rachel Tashjian wrote in the pages of GQ:
Quality, artistic creation, or individuality are no longer paramount factors in spending money on clothes. These were the principles on which fashion was created, but now what matters is whether the brand agrees with what you believe.

A crossroad of trends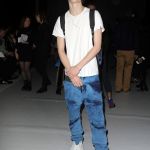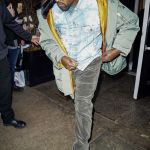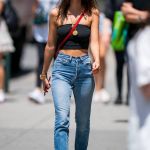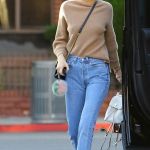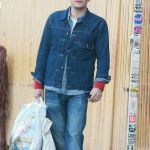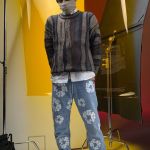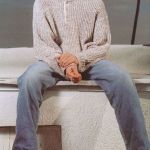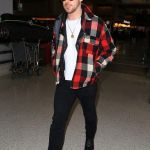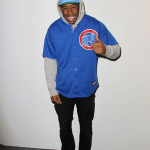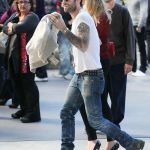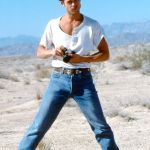 As Wall Street Journal's report named Are your jeans Red or Blue? highlights in recent years, a "partisan American consumer culture" has arisen that has led, for example, to Levi's being preferred by democrats living in the city and its competitor Wrangler to be favoured by rural Republicans. The archive and therefore the heritage of a brand are politically designed and perhaps no other brand has the same connotations as Levi's, which has always been a symbol of both Americana aesthetic and the blue-collar world. It is no coincidence that Bruce Springsteen wore Levi's in the iconic cover of Born in the U.S.A. proving that that kind of "political" connotation already existed in the 1980s. At a time when luxury, fashion and politics are so linked to issues such as sustainability, accessibility but also the inclusiveness and genderlessness of garments, the perfect conditions have simply been created for a relaunch of a brand that, always a symbol of democratic values, has also become a supporter of gun control and environmental policies – all hot topics on the liberal agenda.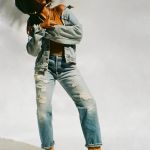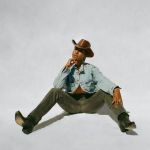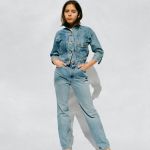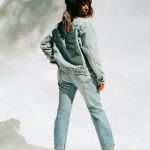 Beyond political alignment, however, which is perceived much less abroad than in America, the values of a historic brand such as Levi's remain universal – and have created the "perfect storm" that has led it, today, to collaborate with many fashion brands simultaneously. One of the trends of 2020 was in fact the return of consumers to more historic, stable and "reassuring" brands; towards renewed needs for sustainability and circular economy; and towards conscious consumption that looked at the longevity of the product, both aesthetic and material. Levi's is at the perfect centre of all these three key needs: especially concerning the secondary fashion market, i.e. vintage and resell, the brand reached a leading position in the field years and years before vintage even became a phenomenon – its accessibility combined with the iconicity of jeans and the complicated mythology of branding (there are online forums dedicated to tracing and cataloguing Levi's branding at the bottom of eras and details of jackets and jeans) has also made an "indelible" brand that can be worn indifferently by VIPs and ordinary people without the brand's image being affected.

A long term strategy: design & second-hand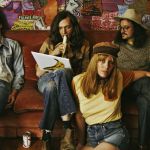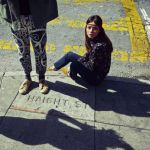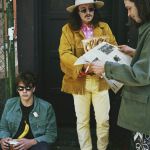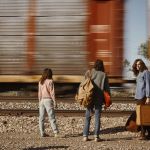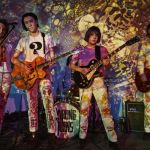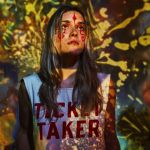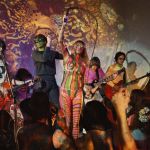 In any case, these collaborations are also said, the result of a long-term strategy. After a period of crisis in the mid-10s, in which, as the brand's then-president, James Curleigh, said in 2015: «All of a sudden, we get attacked by premium. All of a sudden, value and own-label and fast fashion come and try to take a piece of the business». A situation that was reversed in 2019, the year in which Levi's returned to being valued on the stock exchange for 8 billion dollars and to sell on average one T-shirt per second that year. Things had become slightly complicated since July 2019 and, later, with the lockdown crisis – but the brand recovered big in the third quarter of 2020 thanks to a strategy that simultaneously narrowed product categories and wholesale operations, together with staff, and invested in digital and e-commerce that became 24% of the brand's global revenue. And now Levi's is preparing to relaunch physical stores to return to the extraordinary levels reached in 2019 but has also started to dialogue with the World of European Haute Couture.
From a pure fashion point of view, the strength of the brand lies commercially in its size and heritage, but in terms of design in its intelligent segmentation on the market. In addition to the mainline, in fact, the brand owns several premium lines dedicated to collectors, enthusiasts and brand lovers: the most recent are the RED line, brought back to life in Japan after seven years of stasis, and the Secondhand project – that is, a marketplace of vintage garments that cheaply resells jeans and other items that the owners have given to the brand in exchange for a voucher. The other two are the classic Levi's Vintage Clothing and Levi's Made and Crafted, presented in 1999 and 2009 respectively and dedicated to the premium price range. These lines, together with some historical collaborations such as the one with Chrome Hearts, have had the great merit of opening the doors of archival fashion to the brand: an increasingly large audience characterized by an almost scholarly and technical approach to history, materials and production details that, however narrow it is still compared to the mainstream market, guarantees the brand credibility that its competitors do not have. It is no coincidence that levi's customized items appear in almost all Grailed rankings on the most expensive items sold every week or month.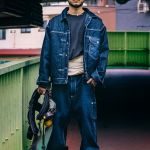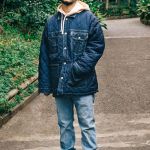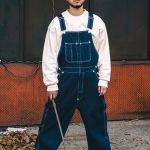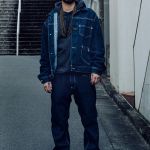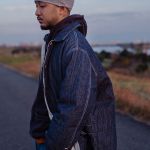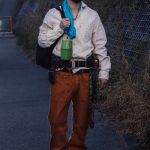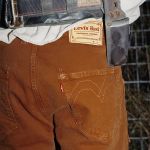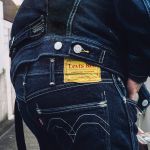 The "transversal" success of premium lines for enthusiasts and customized luxury models such as those of Chrome Hearts but also as premium jeans made with recycled Levi's, such as those produced by the Los Angeles showroom/brand Unsound Rags and sold for 440$ per pair, are just the tip of the iceberg of a huge success that the brand has enjoyed for decades in the field of secondhand. Chip Bergh, the current CEO of Levi's, discussed just that with WWD talking about the Secondhand project:
We are arguably the leading brand in thrift store business. People go out and they hunt for authentic vintage Levi's, and even older, worn, broken-in Levi's… […] We decided to turn this trend into a program. […] We're able to tap into this insight about the importance of the circular economy, and there are very few brands that can pull this off better than us. This really does play to our sweet spot. The thrift industry today is about a $30-billion-a-year industry globally, and we're probably the largest brand, and it's projected to double in the next five years.