Is Vetements really dead?
Guram Gvasalia's brand returns to PFW after constant speculation about its demise
For three years now the fashion industry in all its components has been discussing the inexorable decline of Vetements, now dead, finished, almost inviting it to retire before becoming ridiculous. After a year of break spent away from the catwalks, the brand founded by Demna and Guram Gvasalia, today led by the latter, returns to present the FW21 collection in the official calendar of the PFW, a novelty given the tendency of the brand to opt for dates and locations distant from traditional Parisian event. Waiting to see the new show, therefore, the doubt remains: does Vetements still have something to say?
The clash with the media and the death of hype
It was 2018 when Highnosbiety declared dead the brand designed by a collective of designers led by Demna Gvasalia, arguing the radical stance by talking about a drastic drop in sales and a general lack of interest in the brand. While Vetements replied to the accusations defined them just as "fake news", any other newspaper and magazine took up the article with an almost condescending tone, tinged with a not too hidden thought that could be summed up in "We told you so", "What did you expect ". Vetements is "Dead" but Did You Really Expect Anything Else?, titled The Fashion Law, explaining how the hype generated by the brand could not last forever and that, sooner or later, what had made Vetements great would have decreed its end. Specifically: too basic pieces, collections that are always the same and prices that are definitely too high.
With the first Parisian show, back in 2014, Vetements had turned the fashion industry spotlight on the post-Soviet aesthetics, later popularized also by Gosha Rubchinskiy and more recently by Lotta Volkova, giving shape to new and unprecedented imagery, maintaining elements of the past typical of Georgia and the countries of the former Soviet Union. At a time when streetwear was gaining mainstream recognition, wearing a black hoodie emblazoned with the word "Hoddie" seemed like a revolutionary gesture, a metaphysical reflection on the concept of clothing that no one else was capable of. Vetements was surrounded by an aura of coolness that it's impossible to explain and that no one had at the time (and to make a DHL T-shirt cool, there had to be a lot of it). Everything the brand produced contributed to cementing a unique imaginary, bold, arrogant, which drew inspiration as much from punk-rock and metal as from streetwear and pop culture, finding a unique balance between fashion and trolling.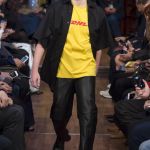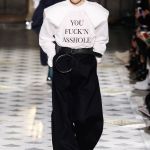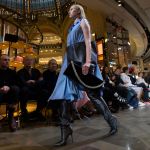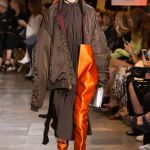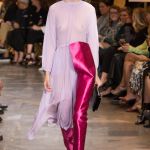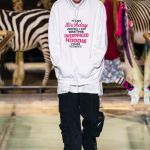 The hype towards Vetements was fueled on the one hand by the relationship with the media and the use of social media, in both cases devoted to sensationalism and virality, no matter with what type of content; on the other hand, this desirability was supported by the always limited quantity with which the items were produced, generating continuous anticipation and desire for everything that the brand put on the market. If after more than twenty years the hype mechanism seems to resist for Supreme - even with its limits - Vetements seems to have remained trapped in its own fame, becoming a replica of itself, soon ending up re-proposing what had made it popular.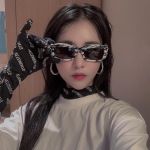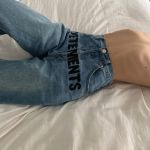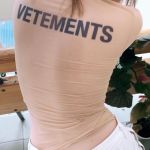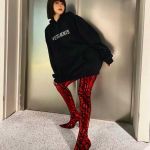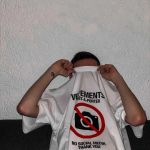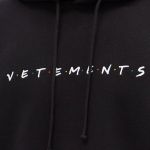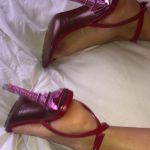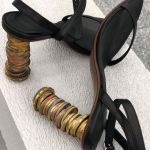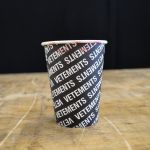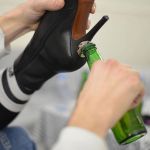 Demna Gvasalia's exit
In September 2019 Demna Gvasalia announced his farewell to the collective created together with his brother and a group of designers and creatives (who remained mostly anonymous). The farewell followed shortly the appointment as creative director of Balenciaga, the icing on the cake after the success of Vetements, a journey similar to that of Virgil Abloh, who started with Off-White and landed at Louis Vuitton.
From that day, Vetements seems to have crystallized over time: if three years ago a €900 t-shirt with the slogan You F*uck'n Asshole could have looked disruptive and revolutionary, today a brand tee with the symbol of anarchy priced €380 seems almost like a joke. In some ways, the evolution that Vetements should have embraced is what we have seen in recent seasons at Balenciaga, where Demna Gvasalia has shown all of his creative ability and the true political and social power that fashion can have. Often compared to the genius of Martin Margiela and that of Alexander McQueen, at least for the disruptive nature of their first collections, Gvsalia has found new stimuli and possibilities in a brand with a very rich heritage and solid foundations, thanks to the ownership of the Kering group.
A different zeitgeist
Not only many things have changed since Demna left, in the industry as well as in Vetements, but in the one year in which the brand was out, the fashion industry found itself facing unprecedented challenges, solutions and evolutions dictated by the pandemic. Not only it's no surprise that Vetements isn't among the most desired brands of 2020 according to Lyst, but one wonders if the brand would have had the same impact had it come out today.
That revolutionary and absolutely fascinating character that Vetements had at the beginning can be found today in Marine Serre, as well as the reflection on climate change - today a true political and social theme central to fashion. The popularity of Telfar is a reflection of the success and long-awaited enhancement of a Black aesthetic, further fueled by below-average prices, and by a made-to-order mechanism that has supplanted the classic hype. The aesthetics imposed by Jacquemus remind of a more aspirational imaginary, more like a mood board, perfectly capable of anticipating trends and aesthetics. The debate on the life or death of streetwear still remains open, but what is certain is that a hoodie is not enough (anymore) to sell well, or at least it needs to be minimal and sustainable, see Pangaia. Everything seems to have changed since Vetements turned the fashion world upside down starting from an iconic gay club in Paris. It remains to be seen whether Vetements has changed course or is determined to continue towards certain death.