Y/Project explores the concept of "double" in the FW18 collection
Also in collaboration with Ugg
"I asked myself: what do you do with clothing?
How do you endorse it? How do you appropriate it?"
These are the questions that Glenn Martens, Y/Project designer, asked himself before starting to work on the FW18 collection.
The answer, observing the new creation, seems to revolve around the concept of "double": double shirt, double linings, double belts, bi-materic coats. There are bleached jeans, ski sweaters, lumberjack shirts, basic T-shirts, revisited suits, denim with maxi fax-fur inserts, fake leather jackets and hybrid jackets.
It is an experimental, unstructured wardrobe, "which is about versatility and the way everyone wants to wear clothes", made of maxi proportions, deformed models and volumes, sporty accents, "many double linings and panels to give the possibility of different options".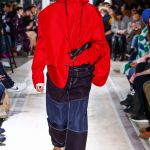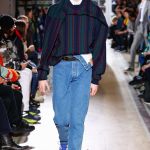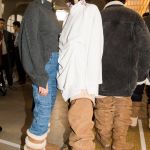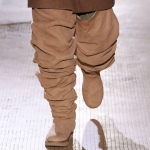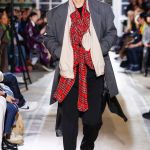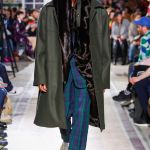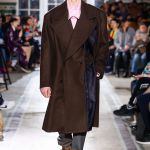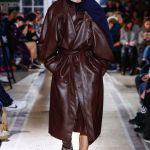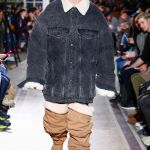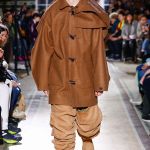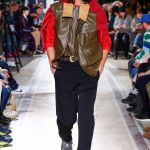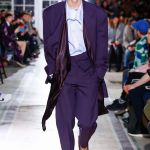 All features observed in the collaboration with Ugg.
"Putting on Uggs is like putting your foot in a warm pot of butter, and I thought why not elevate that and immerse your full legs! So we decided to design an Ugg boot that climbs up to the crotch and covers the whole leg".
These are the words with which Martens described the concept of partnership with the Australian brand. The result? A series of exaggerated and "ugly" boots: ruffled cuissardes, thigh high boots with gigantic proportions, both black and brown.
images via Vogue