Interview with Daniel Beckerman
The founder of SUPER by RETROSUPERFUTURE
The figure of Daniel Beckerman is surrounded by mystery even though with his ideas and creations he has contributed to revolutionizing - and shape - the current sunglasses market: we are talking about the founder of SUPER by RETROSUPERFUTURE.
Undoubtedly one of the most cutting-edge eyewear brand in the industry that, for ten years now, defines and dictate with its collections the contemporary taste. We contacted its founder in the year of the brand's 10th anniversary to tell us his and the SUPER's story.
Daniel Beckerman: the man behind SUPER by RETROSUPERFUTURE.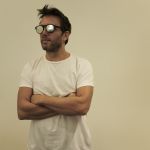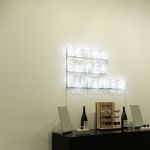 #1 Hi Daniel, let's talk about you. What should we absolutely have to know?
Honestly... nothing. There is nothing that you must "absolutely know" or that should get public about me, but I'd like people to know how hard has been the way to get where I am now: I come from a family who gave me the "wealth of instruments" rather than economic wealth. And for that, I thank them twice. They allowed me to be more structured and able to deal with my growth as an entrepreneur in the best way possible, by working hard.
#2 What moved you to create SUPER and which path led you to that?
It was the will, the need, to do something different from what I was doing, the desire to decide for myself. Before SUPER, I had a magazine, PIG, with my brother but suddenly I felt the need to diversify and enter in a less "arid" market, I do not mean at a stimuli level but on potential growth. I have studied the world around me, the different possibilities and considering my experiences I could move into two directions: music or fashion. I opted for fashion and after many research, I noticed that there was no referential brands for a specific target, the early adopters.
So my adventure started.
#3 On what aesthetic did you rely on while creating the first SUPER's line? Was there a particular mood that you continued to follow over the years?
With the first line I wanted to present a classical shape but that would allow people to express themselves differently from what was the trend of the period, black and havana: I wanted to play with color and if I wanted to play with color then I had to opt for a classic shape. When you saw colored sunglasses, they all came from markets or were nonbranded, so I chose a clean, wayfarer-like silhouette, defined by a very pop mood that over the years has evolved into models and silhouettes with more "serious" tones. Once the first line went out, the trend started so hard and hit the market so bad even Ray-Ban rode that mood until it exhausted... The mood changes and follows or precedes trends and we try to evolve and always propose something new; at the moment, for example, we are oriented to the optics world.
#4 Where do the inspirations for the SUPER silhouettes come from? The acetate ones are undoubtedly the most famous frame, what do you think is the reason for this success?
At the moment we are a team and the inspirations are many, we face design issues once a week, every week, and then we decide what to develop and how. Collections are now much more complex, more diversified, it is important to confront constantly. The acetate glasses have success because they are beautiful. Some have been more successful than others and the reasons are many, ranging from fit to endorsement. Now it's something common, but our marketing strategies have been at the forefront and many have taken that lead: when I started, the endorsement was a new thing, not the norm. I remember when Kanye West started wearing our sunglasses and there was a model that he wore for six months in a row! He used to call me to ask for particular models that he wanted to try and been keep up to date.
It was a new way to do marketing.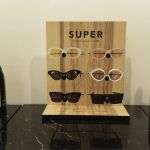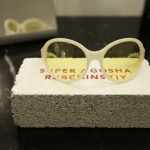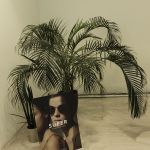 #5 Italian craftsmanship is one of the most important features of SUPER, but why rely on Italy? In particular, why Milan?
Well, initially I did not consider Italian craftsmanship as a value, for me the value was the approach to the work I was doing. We were producing in Italy for convenience and for the major contact with producers that, doing otherwise, would have been impossible at that time. The Made in Italy has become an added value as time went by, and even now that I could produce abroad without networking problems, I prefer to continue to stay in Italy, even though producing in China would cost less. And I do this because I do not agree with what are foreign work values and if I do not agree with their working values, then I do not want to work with them... if anything else for the core of the business.
#6 One of your latest collaborations is world famous: I'm talking about that with Gosha. How do these types of collaborations arise? How is the final silhouette decided?
Collaborations take place in several ways. The brands contact us or we contact them, a collaboration borns like a friendship: because both have the willing to create it. There is also a creative team that researches and proposes brands to collaborate with and, once seen all the alternatives, we decide what to go on developing.
In terms of design, the speech is similar but depends very much on the figure you interface with: if on the other side there is Gosha Rubchinskiy obviously he will put his own in the creative act while other brands or designers entrust us for the whole process. It is a question of mutual trust and knowledge of which are the specific skills and competencies. In the case of Gosha, he contacted us and the collaboration had a very high resonance. A typical detail of collaborations is the reduced productivity and the success also depends heavily on brand awareness and Gosha has been a success.
#7 Let's get personal: which is your favorite model? Is there a specific one you feel particularly connected with?
The glasses are an extremely personal thing and me, Daniel Beckerman, I love the America, total black or havana, doesn't matter. For some time now I've been wearing a lot the Paloma Duo Lens because ... well, because it's a bomb. It's not an easy sunglasses and communicating all its peculiarities isn't simple, but once you see it, you realize it's light, the frame is not acetate, it's all lens and the vision it offers is complete and without interferences, the look is a classic, well: it's a bomb. Ah, then there is the Francis, with the golden earpiece, the Francis Classic or, even better, the Flat Top: the first true iconic SUPER shape thanks also to Kanye West - and now it has been worn by virtually every rapper on the planet. I have an emotional bond with the first collection - which I hope to return in the future - precisely because of this extreme "devaluation" at a trend level. It was such a strong trend that it could take twenty years before it even comes back, even if, already now, the color, a little tinier, is coming back.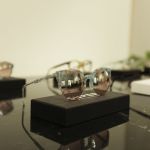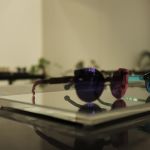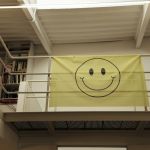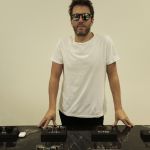 #8 Thinking back at when you started, what did you think would have happened in ten years? What advice would you give to yourself ten years ago?
I think I am an ambitious person and I like to dream big. Dreaming is free! Maybe, I find myself having to do one step back, or ten, but when I started I had no idea about the success the brand would have had, but I've always done everything possible to build it for its maximum success. The advice I would give to the ten years ago's me ... well, I'm happy with all the choices I've made, I had no regrets maybe I would do something different but back then I could not do otherwise.
The advice I could give myself is one that I could only give today, because of what I have done so far, an example is a collection with Kanye West. I could have produced it and maybe it would have been a flop, even if, looking back, I know it would be a success but, behold, I would not launch it anyway because I did not like that collection that much. Another example is SUPER's success. I would've never have imagined that I would have hit the eyewear market the way I did and that then similar "brands" would have come up and become my competitors - also thanks to external financing while my company has never been funded, at least until now that I've found a partner. And now it happened because I asked myself the same question you did, and the answer was that I should have found a partner like the one I have now, Renzo Rosso.
#9 What should we expect to happen in the future of SUPER?
I'm very excited.
If ten years ago my ideas were very clear about what I wanted to do, now I'm more confused and if I weren't, I would be presumptuous. Today, the market is so fast and so different that it has confused everyone and I'm excited because I believe that I, along with my team, will be able to interpret it properly. It will be something we will live together, SUPER and who follows us, because the opportunities are so vast that they are devastating. It is something that stimulates you even if it scares you. We are definitely considering a large number of opportunities and we will surely express it with greater strength and power with our new partner, also thanks to his experience. It is with Renzo Rosso that we want to create a collaboration similar to our special projects that, for the man he is, will be an immense sharing experience.
#10 Last but not least: why "SUPER"?
I wanted a name that was international, short and recognizable ... and. moreover, I thought our glasses were super. I then added "RETROSUPERFUTURE" because I needed a more distinctive version representing the company. While I was making my first collection, I happened to browse an old PIG number in which I found this photo service, called RETROSUPERFUTURE, where one of the models wore colored Wayfarers and I really felt like it was fate.
I checked online the domain, it was available and I said, "Here we are".