Six times Rei Kawakubo anticipated fashion
Let's start a journey into the mind and craftsmanship of an artist that defined contemporary fashion
"What I've only ever been interested in is are clothes that one has never seen before, that are completely new, and how and in what way they can be expressed. Is that called fashion? I don't know the answer".
Rei Kawakubo is a complex and recognizable figure.
The bob hair, the black leather jacket, the rebellious character and, above all, the style. Since 1973 when she acquired the label COMME des GARÇONS (for which she had already begun working a few years before) to date that MET dedicates her its annual exhibition with Rei Kawakubo / Comme des Garçons: Art of the In-Between, the designer has indelibly marked the fashion history.
The catwalk debut dates back to 1981, at the Hotel Intercontinental in Paris, with a series of black, asymmetrical, no-frills, cleaned lined, tunics made of male fabrics. At a time when punk ferocity rebelled against the bourgeois mentality and 80s hedonism made its way with baroque details and golden embroideries, Rei's revolution is Hiroshima chic. Critics thus define her black-dominated fashion, invaded by total freedom in ignoring trends, overthrowing, cropping and re-assimilating stylistic elements through overlapping, dresses that seem to be worn on the other hand, cut scale and extraordinary ability to play on volumes.
The dress is no longer just an object to dress the body but becomes a medium through which to experiment both technically and artistically, the starting point on which starting to build a story. So not only a creation but a parade, where you have to create advertising campaigns that lick the boundaries of art, runaway shows that are installations, stores that become events. All this is translated into legendary partnerships with iconic artists such as Cindy Sherman, Jean Micheal Basquiat and Francesco Clemente as models.
The Met celebrates Rei Kawakubo with the exhibition, from May 4 to September 4, 2017, about 150 models taken from the women's collections. We of nss tribute her with a short journey into her revolutions that have transformed the world of fashion forever.
#1 1982 - Black is the new black
Rei Kawakubo and COMME des GARÇONS are synonymous with black. Of course, there are touches of red, white, gray and various in-between shades, but the black is intrinsically linked to their fashion, since in 1982 when the Destroy collection, defined by the press as post-atomic, debuted.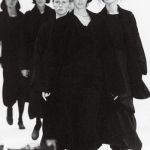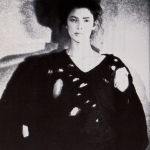 #2 1992 - Deconstructionism
There are those who call it anti-fashion. And those who believes that the father of this style current is Martin Margiela but, before the Belgian designer declared his love for deconstructionist fashion, which seems never to be over, becoming, Kawakubo had already explored that territory. Just look at her SS92 Unfinished collection.
Rei declares to Vogue:
"I wanted to go back to the beginning and show that the finished product isn't what's interesting anymore. When clothes are in the middle of construction, then there's always the question of what comes next".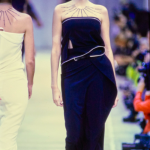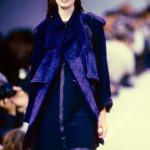 #3 1993 - Grunge
Not just punk for COMME des GARÇONS. Just six months before Marc Jacobs would launch the grunge - making it an iconic style by dressing both a feeling and a musical current- there was Mrs. Kawakubo. For the FW93 collection entitled Synergy the designer overlays slip dresses, flannels, florals and dissonant garments. All of the key codes in the grunge style.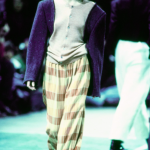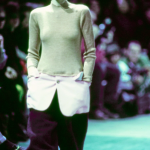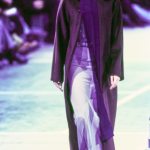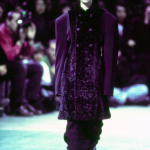 #4 1995 - Androgynous style
It is 1995 and COMME des GARÇONS presents Transcending Gender: male and female melt. The male tailoring wardrobe is deconstructed and enriched with rouges and volant, because for Rei:
"Spiritually there are no differences between man and woman. What matters is the human being inside".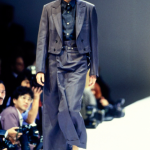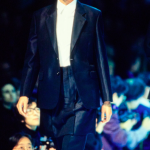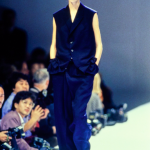 #5 1997 - Volume
In 1997, the collection Dress Meets Body, Body Meets Dress marks the first step in a visceral experimentation of volumes that will characterize all of Kawakubo's fashion. New silhouettes are possible because: "There are no limits in the creation of clothes around the shape of the human body".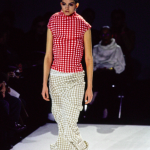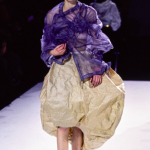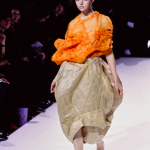 #6 2004 - Guerrilla Store
Now that of the pop-up it is a common concept: all the brands open them but the concrete idea of the pop-up shop comes indeed from Rei Kawakubo's mind that in 2004 opened a guerrilla store in Berlin for her COMME des GARÇONS.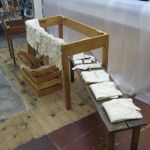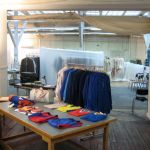 all runway images via Vogue