Sunday Escape - Elliptic House
In the south of Portugal
A geometric shape, a volume sculpted by the landscape.
Elliptic House is not just a beautiful house overlooking the ocean, but it is also a kind sculpture, perfect example of contemporary architecture.
Designed by the Mário Martins Atelier studio and completed in 2014, this building, located in Luz, in the Algarve, in the south of Portugal, seems almost shaped by the wind and the sea. Its particular intense white structure, in fact, has such a design fluidity and lightness to reflect the balance between fullness and emptiness, weight and airiness, light and shade, between the real and imagined, between physical and virtual spaces.
The way the house is carved by the light transmits and the fact that its two floors are set in a complementary corner gives it the feeling of being weightless as if it were constantly moving.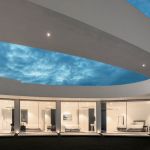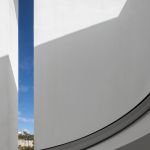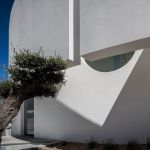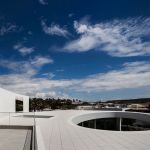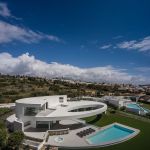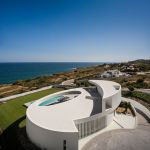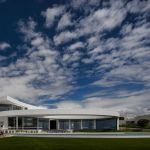 The elliptical base covers 450 square meters embracing the floating oval that gently delimits the central patio of the house and the pool on the grassy slope of the garden. The essential aspect is also reflected in the minimalist interior, characterized by shades of white and light gray, and emphasizes the interior architectural shapes that reflect those of the outside: the curve, the wide staircase, and the large round windows.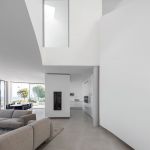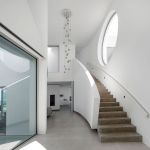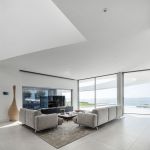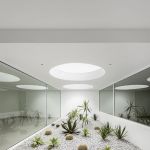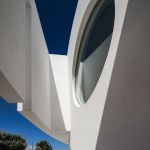 images by FG+SG Architectural Photography