"Tradition above innovation" - Interview with Bureau Borsche
We asked Jean-Pierre Meier to tell us about the restyling of Venezia FC
We are in a period of great revolutions in Italian football, and more and more clubs have decided to change their visual identity in order to relaunch their brand in the future without, however, losing the relationship with tradition and fans. This is a balancing act that has to take into account a long series of factors through which to redefine the teams' logos and jerseys. One of the design studios that has contributed the most in shaping the new aesthetic profile of Italian football in recent years is certainly Bureau Borsche. Founded in Munich in 2007, it has distinguished itself over the years for its interest in contemporary art and new technologies, going so far as to collaborate with international fashion brands such as Balenciaga, Givenchy, RIMOWA, Farfetch and Supreme.
But above all, she has been the protagonist of the restyling first of Inter, with its logo that intertwines the M of Milan with the I of Inter, and just a few months ago of that of Venezia FC, whose three jerseys recently unveiled by the lagoon club she also curated. And it is precisely of the latest work created for the team that has become the exemplar of the new football aesthetic that we spoke with Jean-Pierre Meier, the designer in charge of the project.


How did your interest in football come about? Is it something that precedes graphic design?
My memories of football date back to school yard times. So it's safe to say my interest in sports predates graphic design. Football has been a part of my life since I was a child and still is today. Whether it's watching the game after work with friends or talking about the stats of players at the office, football is always part of the conversation and will always be an omnipresent topic.


What are the main rules to follow when rebranding the visual identity of a football club?
Football clubs have huge fan bases and a lot of heritage, it's vital to respect that. So probably the main rule is to create a result that lives between innovation and tradition. The look and aesthetic has to evolve from the idea and the outcome has to fit the clients need. We always try to work as close as possible with the clients. Communication is key.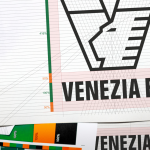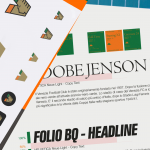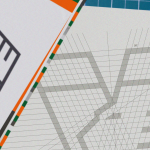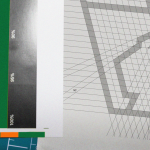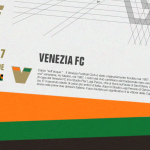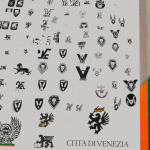 What were Venezia's requirements for their rebranding?
The main goal was to create a concept that would speak for VFC, where the club is headed and to represent their core principles. We wanted to create something special that would stand out between all other clubs out there. It was also really important that the new identity would work on many levels- from a website experience to social media animations and even as a tattoo- our aim was to guarantee that fans are happy and that they can still identify with the club.
What is the main challenge in combining innovation and tradition when dealing with a football club?
Innovation should not be placed above tradition. We had to test how far we could push the boundaries. There were moments where we had to reel things in and push them back again- it's about finding the right compromise.
Do you think minimalism is now an inevitable choice or will there be a new trend sooner or later?
Our work is content-driven and is always based on a core idea. Minimalism is not an inevitable choice, trends come and go. Both the city of Venice and the Club have many visual elements based on history and tradition which we wanted to bring together. The new VFC Crest contains a "V", a book, a lion, the club colors and the stripes from the flag of Venice. We reduced details to ensure that the final outcome works on many levels.


What are the differences between working with a football club or a fashion brand?
It always depends on the task. Many fashion brands have a lot of heritage and strong fanbases too, so the initial work process can be quite similar. But to work for a football club is always more emotional and passion driven.
Is changing logos, in your opinion, changing football?
Football is changing in general and it would be sad if there was no visual evolution. Branding has become more important in the last years and in football many logos and attitudes are from a different time. A change is inevitable but logos are not the only reason for this.