Dino Meneghin and Diadora MI Basket, a never ending story
Since 1984 the venetian brand and the most important italian basketball players are the symbol of style and tradition
When a young Dino Meneghin for the first time set foot on Varese's training camp he was wearing a pair of bright red Superga. His mother bought them the day before, but unfortunately the red shoes were the distinctive sign of Varese's worst enemies, the Olimpia Milano, and his new teammates didn't take the thing well. Nico Messina, his mentor and trainer, suggested he need to change quickly.

Fifteen years later Dino Meneghin, now acclaimed as one of the most dominant european players of his generation, is playing for Olimpia Milano and on his feet he wears the brand new Diadora MI Basket, created by the italian brand just for him. It's 1984, later that year Nike will unveil a pair of shoes made for a young Chicago Bulls player destined to change the relationship between performance sneakers and lifestyle, and the Simac Milano is the best team in Europe. They beat Scavolini Pesaro to win the scudetto and defeat their rivals of Varese for the Korac Cup, the first in the club's history.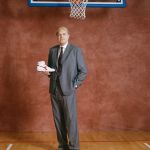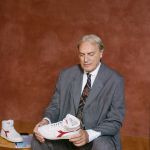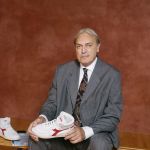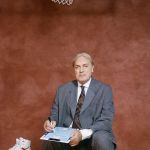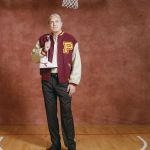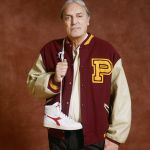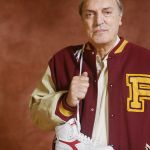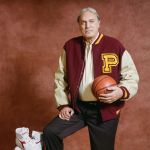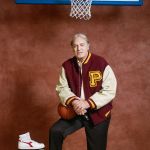 Coached by
Dan Peterson
and guided on the field by
Mike D'Antoni
, Olimpia Milano became famous for their intensity and competitive spirit during the games so much to be defined as "spitting blood on the floor". They dominated the '80 winning every competition possible, with Meneghin as their helm despite the many injuries that should have ended his career.
"When my son Andrea was born it was an enormous joy, but winning is another thing. It's an exploding sensation and fill yourself from the head to the toes" - wrote Meneghin in his autobiography - "The victory is
red
". A colour that will accompany all of his career, from that first day in Varese to the many triumphs in a Olimpia jersey, to the blood spitted on the court at every game and the adornation on the side of his Diadora.
Designed with the help of the Milano's Biotech Center, the Diadora Basket MI became a new high for performance sneakers in basketball. They featured an innovative soft rubber gum sole and a careful choice of materials. Italian leather, upper shoe in "pieno fiore" calf and stitches realized in painstaking attention made the Basket MI a super soft and reactive sneaker and more and more players chose it for their basket performances.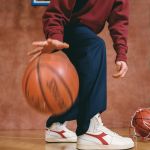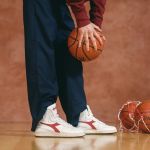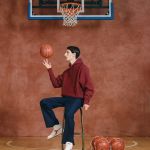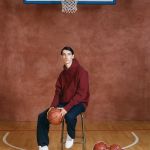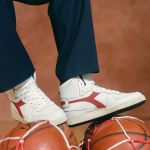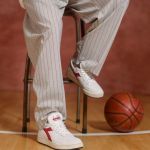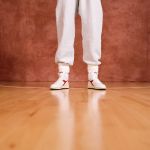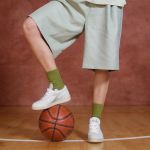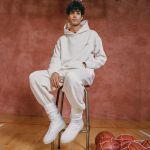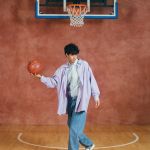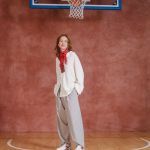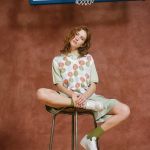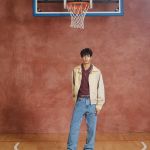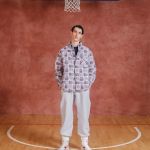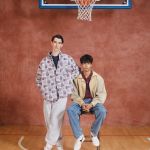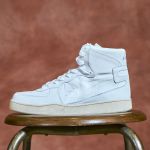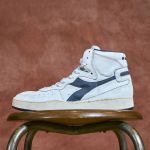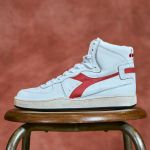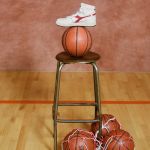 But nobody will made them immortal as Dino Meneghin did. Their partnership is a perfect union between two iconic figures that stood through times and fashions and 37 years later they remain an example of italian style on and off the court.