Jorginho could switch to Diadora?
After the swoosh, the UEFA Men's Player of 2021 could start again from the Italian company
Although in the last Premier League match with Chelsea, Jorginho played with his usual pair of Nike, the midfielder seems close to signing with Diadora. The Italian company, which used to sponsor greats such as Marco Van Basten, Franklin E. Rijkaard, Francesco Totti, Antonio Cassano, Filippo Inzaghi and many others, seems to be close to the current European champion. Rumours are also confirmed by the fact that in one of the last training sessions with the Blues, the Italian midfielder was wearing Diadora Brasil, a model very similar to the Tiempo (the shoes he uses now) both for the very simple design and for the materials of the upper, strictly leather.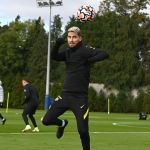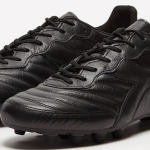 After being a brand of great aesthetic impact during the 1990s and the first decade of the 2000s, with important sponsorships such as those of Baggio and Vialli, shirts such as Venezia and Roma, and Italian referees, Diadora's image has somewhat faded from the aesthetic landscape of Italian football. Today it sponsors two teams in the Norwegian league, including Bodø/Glimt, the team that beat Roma last Thursday in the Conference League match. It would be an interesting coup for Diadora, which in a league as important and competitive as the English one would carve out a first-class space in terms of visibility.