Forest Green Rovers is the most sustainable team in the world
The last club's 'green' initiative concerns bamboo shin pads
Forest Green Rovers plays in League Two and in recent years it has made sustainability one of its trademarks and its main feature. After been named the world's first carbon-neutral football club by the UN, Forest Green Rovers has taken a further step to reduce its reliance on plastic by switching to a revolutionary bamboo shin pad, in collaboration with Legend Soccer, making FGR the first professional club to completely remove the plastic shin pads from players' equipment. Dale Vince, chairman of FGR since 2010 and green energy industrialist, said:
"Bamboo is a natural wonder – a sustainable material that's ridiculously strong and ultra-lightweight, making it perfect for shin pads as well as better for the planet and for our players. Reducing plastic use is an important part of the fight against the Climate Crisis and sport has a vital role to play in this."
Before the arrival of Dale Vince, the management of the club was like that of any other club, but since 2010 things begin to change and the awareness of environmental issues has become a top priority. Named by FIFA as the "greenest club in the world", in recent years it has also begun to produce eco-sustainable jerseys, such as the 'zebra' ones - to underline "the link with nature", quoting Vince - for this season, made from 50% bamboo and designed to raise funds for Sea Shepherd, the organization that fights against the destruction of habitat and slaughter of wildlife in the world's oceans. But the initiatives promoted by the Rovers are a lot: from 100% vegan menus to 'organic' pitches free from pesticides, fertilizers and chemicals, passing through electric lawnmowers with GPS powered by solar panels, and the collection of rainwater for the irrigation of the pitch. Vince's project is wide and covers every aspect of the club's management.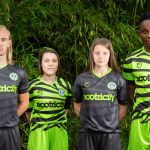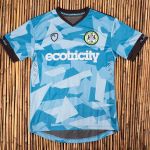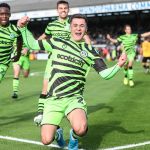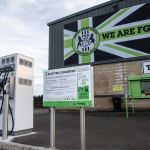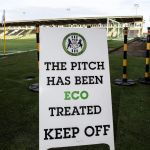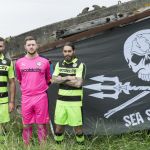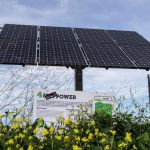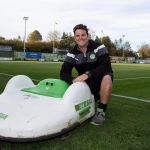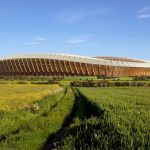 There is also a plan to equip the Rovers with a new wooden stadium, surrounded by 500 trees. But the proposal has now been put on stand-by by the Nailsworth's councillors (headquarters of the FGR), because the construction of a new plant would concern over noise, traffic and the impact on the landscape. But beyond a few obstacles and a few slight criticisms - such as that of Carlisle president Andrew Jenkins, who came from a family originating in the meat trade - Vince's sustainable crusade does not stop, even if he reaffirms that the club's policy doesn't have to be an imposition: "We don't tell people what to do – not fans, not players, not staff – we just do things the way we believe they should be done. From the outset, we've told our fans, 'If you don't like the food we put on, just bring your own.' We don't confiscate ham sandwiches."