In the United States, hip-hop is going out of fashion
It is a more stable trend than expected, and one that may predict the end of its golden years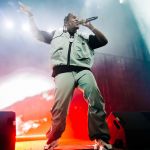 Born in the Bronx in the 1970s and becoming a mass phenomenon in the 1990s, hip hop over the past two decades has continued to grow and become increasingly popular, in the United States and around the world, so much so that in 2017 it would surpass rock for the first time in terms of listenership - becoming the most-watched music in the US. Credit for this has been given to artists such as Jay-Z, Drake, Kanye West, and Nicki Minaj, whose hits have managed to ferry a great many young people to this genre. The ability of many smaller personalities to grow their following, through digital channels of music distribution and promotion, then did the rest. Yet today some commentators are reporting a small but significant downturn in this genre: shrinking market share, and fewer successful hip-hop singles or records, are leading observers and music critics to wonder if hip-hop's golden years are coming to an end.
In the U.S., hip hop today has a market share - that is, streaming volumes, record sales, and song downloads-just over 27 percent. In 2021 it was 29 percent, while the previous year it reached 30 percent. In 2022 in Billboard magazine's weekly chart only ten hip-hop records were in the first position. In 2021 there were 15, while the year before and in 2019 there were 17. Hip-hop albums this year stayed in the first position for 11 weeks overall - half as long as they stayed there two years ago. This trend-which can also be seen in charting singles in the U.S. market is proving to be more stable than expected and is thought to be mainly due to the success of other genres and the new audience for streaming music.
The international rise of artists such as Bad Bunny and Rosalía, categorized as "Latin music" because they sing in Spanish, is judged by industry insiders to be one of the possible reasons for hip hop's slight decline. The widening audience in the United States that listens to streaming music is also becoming an issue: more older people and more non-native English speakers are now part of it than in the past. Hip-hop was among the first genres to adapt to the digital market and the new means of distributing and listening to music, which has long given it an advantage in terms of market share in the streaming industry, but in the past two years, this gap has narrowed.
The Wall Street Journal adds other secondary factors that have contributed to its recent contraction, such as the absence of new big names, the lack of innovation by more established musicians, and the death of promising artists such as Juice WRLD, Pop Smoke, and XXXTentacion. More generally, the hypotheses made to explain this trend help to understand the fluid state of the contemporary music market. According to some analysts, the slight decline in hip hop's popularity would be partly related to a broader slowdown in U.S. record industry revenue growth, compared to 2021. In addition, it should not be underestimated that in today's entertainment market, video games and platforms such as TikTok are also increasingly competing: it is becoming more difficult for new music to emerge within such a cross-cultural and heterogeneous offering.
One of the signs that the decline in the hip-hop market may be set to last is that other music genres, such as pop and rock, have not changed as much in recent years, in terms of market share, and the most significant changes have always been upward. The same contraction has occurred with R&B, one of the genres most influenced by hip-hop and historically associated with it. In other contexts, including Italy, hip-hop and its respective subgenres (such as trap), on the other hand, remain the most popular by far, especially among the very young who often today approach music from this very starting point. The diminished dominance, compared to the recent past, that hip hop has in the United States while remaining a super-listened-to genre, may predict a problem that in the coming years will also involve the music industries of other countries, especially in Europe.
This trend could be mitigated if in the immediate future the most famous and influential artists in the industry release new records-such as Travis Scott, SZA, Frank Ocean, and Rihanna. The latter has been one of the most successful artists of the past two decades, and between 2005 and 2012 she made practically one album a year; since 2016, when Anti came out, her releases and live performances, however, have virtually stopped. The case of Rihanna (she will still perform at the 2023 Superbowl) confirms a more general trend, which is in some ways reflected today in the declining popularity of hip hop. The most famous of contemporary singers, musicians, and rappers have for years been in the habit of releasing far fewer records than they used to, or at any rate not as breaking, devoting themselves mainly to parallel activities - such as fashion, television, social, or film. For some major artists, finally, it is almost no longer worthwhile to tour, especially if international: the risks still associated with Covid and rising inflation make the possibility of going over budget concrete (Arlo Parks recently canceled his tour for these reasons), to the detriment of new generations of possible users.