Palazzo Trussardi reopens in Milan
A new hub between fashion, food and culture
Fashion, food and culture are once again coming to life in Milan thanks to the reopening of the Lifestyle Hub at Palazzo Trussardi, next to the Alla Scala Theater. Originally opened by Nicola Trussardi himself in 1996, Palazzo Trussardi is now reborn with a strikingly modern concept, reinforced by the contrast between the building's historicity and contemporary design. «Palazzo Trussardi is once again full of life and fully embodies the spirit of New Trussardi: inclusivity and timeless elegance that can keep up with modernity. Today marks the opening of a truly urban project: in addition to our exceptional retail and food concepts, we are offering Milan a unique community experience», said Sebastian Suhl, CEO of Trussardi.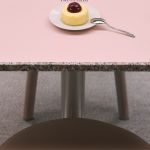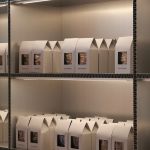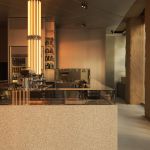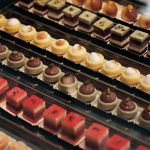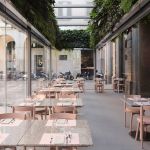 It has always been a space for artists and designers, travelers, and locals. It is a place to dine before or after the Opera, meet for a drink, find a Trussardi garment for your wardrobe, or simply discover a creative art project. The reopening of Palazzo Trussardi revitalizes this spirit of inclusion and solidarity, making it once again a Lifestyle Hub not only for the Milanese community. «This is without a doubt a day we have been looking forward to since we joined Trussardi last year. We are extremely excited to revive this historic address for both the brand and the city of Milan. We are grateful to everyone involved in making this project a reality, especially the bplus.xyz team of architects who are credited with making this a collaborative project in which we are deeply and personally involved» said Benjamin A. Huseby and Serhat Işık, Trussardi's creative directors.
The renovated Palazzo Trussardi - was redesigned by a team of architects, artists, and designers from Berlin-based architecture firm bplus.xyz together with Thorben Gröbel - houses the Milanese fashion house's flagship store and two taste experiences signed by Michelin-starred chef Giancarlo Perbellini, recently awarded "Restaurateur of the Year" by Gambero Rosso: Café Trussardi by Giancarlo Perbellini, on the first and second floors, respectively. Café Trussardi by Giancarlo Perbellini represents an informal and contemporary sharing space. The offerings range from breakfast to after-dinner cocktails, with a focus on fresh, seasonal, and locally sourced ingredients. The Café will also house Giancarlo Perbellini's first pastry shop in Milan. Ristorante Trussardi by Giancarlo Perbellini, on the other hand, offers a contemporary take on traditional Italian osteria. A unique experience that combines precision and technique with imagination and memory, seasonality and territory. Architecturally designed to flow, to create an experience of continuity between food and fashion, the store, Café Trussardi by Giancarlo Perbellini and Ristorante Trussardi by Giancarlo Perbellini dialogue with each other through a visual connection that plays with horizontal and vertical dimensions right in the center of the space.
Ristorante Trussardi by Giancarlo Perbellini will welcome guests starting November 14, 2022. It will be open Monday through Friday from 11 a.m. to 3:30 p.m. and 7 p.m. to 10:30 p.m.; Saturdays from 11 a.m. to 3:30 p.m.